Doc Rivers was fired by the Los Angeles Clippers but the one-time NBA champion coach is not expected to remains unemployed for long. At least two clubs wasted no time touching base with Rivers. They are the Philadelphia 76ers and the New Orleans Pelicans.
Citing sources, Marc J. Spears of The Undefeated, the Sixers and the Pelicans have already contacted Rivers to fill in their head coaching voids. Philly parted with Brett Brown while the New Orleans did the same with Alvin Gentry.
Looking ahead, it would not be surprising if other teams join in. The Houston Rockets have yet to name a replacement for Mike D'Antoni who opted not to return next NBA season. Ironically, the Sixers have been linked to the 69-year-old coach.
Though he boasts of an NBA title, Rivers will not be spared from criticism. Aside from bungling the recent 3-1 lead against the Denver Nuggets, the same scenario happened to him in the past. In short, Rivers has been known to botch big series leads and most attribute this to lack of in-game adjustments.
Though he has been known to be a good coach who can connect players, the Clippers had internal issues this season. As mentioned in a previous post, this was evident when Paul George and Montrezl Harrell had a squabble during game 2 of the series with the Nuggets.
There is no telling which team Rivers could end up with. The Sixers and the Pelicans are tempting destinations, both having young players that Rivers could help improve. The Sixers have Joel Embiid and Ben Simmons while the Pelicans have Zion Williamson, Brandon Ingram and Lonzo Ball.
The Rockets are an intriguing option. The team has James Harden and Russell Westbrook, a team that could put Rivers experience to good use. If he can get both Harden and Westbrook humming, the Rockets could just turn things around next season.
According to the Houston Chronicle, a person with knowledge from the team claims that there is interest in Rivers. Before he was relieved, candidates for the vacant head coaching job include Tyronn Lue, Jeff Van Gundy, Kenny Atkinson, Wes Unseld Jr., Stephen Silas and Sam Cassell. Other teams looking for a new head coach include the Indiana Pacers and the Oklahoma City Thunder.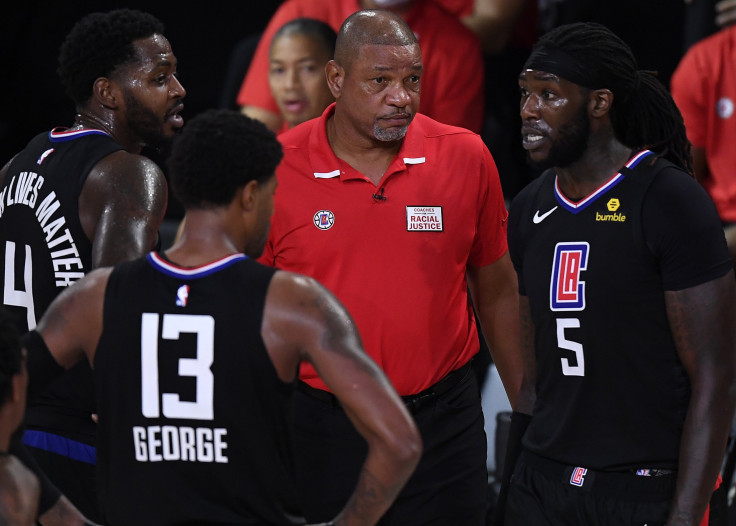 © 2023 Latin Times. All rights reserved. Do not reproduce without permission.