The Brooklyn Nets loomed as the favorite to win it all this season, especially when the Los Angeles Lakers failed to advance to the NBA playoffs.
But to the surprise of most, they failed to go beyond the first round and got swept by the Boston Celtics in the first round of the Eastern Conference.
There were a lot of factors to the debacle. Irving played part-time due to his stance on the COVID-19 vaccination. There was also the trade involving James Harden and Ben Simmons, a move that hardly helped in the team's NBA title drive.
Given the mess, there are a lot of questions on the table this offseason for Brooklyn. Will Irving be back? Will Simmons finally play NBA ball? How is Kevin Durant taking all of this?
For Irving, it is about his contract. Being a part-time player, such is unlikely to convince the Nets to hand the All-Star guard a long-term lease.
"Thats something we've been discussing and we'll continue to debrief on & discuss throughout this offseason," Marks said.
He added that he made a mistake in predicting Irving would sign last year because the player had decisions too, Brian Lewis reported.
This places the Nets in a bind. The fact that they do not have cap space to replace him. However, that could be resolved if Brooklyn would divert its attention to Simmons, known for his ball-handling but not his shooting.
However, Simmons' alleged injuries have stood in the way. He has undergone back surgery and this has raised questions on when he will return, the NY Daily News reported.
Finally, there is two-time MVP Kevin Durant. He has not spoken with the Nets front office since they were swept and there is no telling what is going on in his mind.
These facts are connected – a clear indication that the Nets will be in for a pretty rough NBA offseason to pick up the pieces.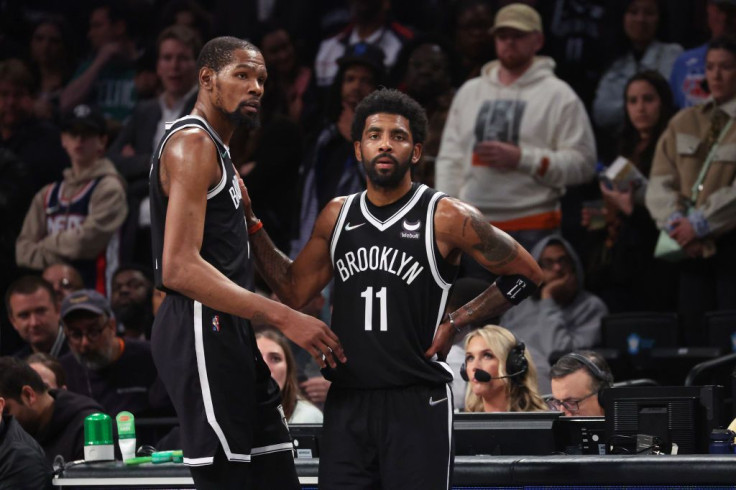 © 2023 Latin Times. All rights reserved. Do not reproduce without permission.