The Indiana Pacers are listening to offers for its 13th overall pick in the 2021 NBA Draft and the Houston Rockets appear to be interested. Indiana is looking for a veteran who has two years left in his deal and it appears Eric Gordon fits that need.
The Pacers are looking for veteran help and the 13th pick will be part of any deal. Although there are a lot of talented free agents this summer, the Rockets may have the perfect guy in the 32-year-old guard.
Last season, Gordon averaged 17.8 points, 2.6 assists and 2.1 rebounds in 27 games. He is an ex-NBA Sixth Man of the Year awardee and is a proven scorer.
He has been a good contributor for the Rockets the last five seasons, owning averages of 16.6 points, 2.8 assists and 2.5 rebounds. He is shooting 57.3% from the field and 36.8% from the three-point region since donning the Rockets uniform in 2016.
Though he makes sense, the problem with Gordon is his ability to stay healthy. He was limited to 27 games last season but still managed to put up credible numbers.
The Rockets are rebuilding and focusing more on young talent. This makes Gordon a candidate for trade if Houston can get good assets in return.
The 32-year-old guard has three years left in his current deal with the Rockets and will be due $18.2 million next season. He will be owed $19.6 million in the 2022-23 wars and a non-guaranteed $20.9 million in the 2023-24 season.
If the Pacers are interested, they would have to match Gordon's salary. Jeremy Lamb, who owns an expiring $10.5 million contract could be sent to the Rockets as part of the deal. However, more assets would be needed.
Houston owns three picks in the coming draft. They may send either the 23rd or 24th pick to the Pacers in any potential deal.
For now, all this should be taken with a grain of salt. But with the 2021 NBA Draft set for July 29, Houston and Indiana may be frantically working on a deal to get this one done.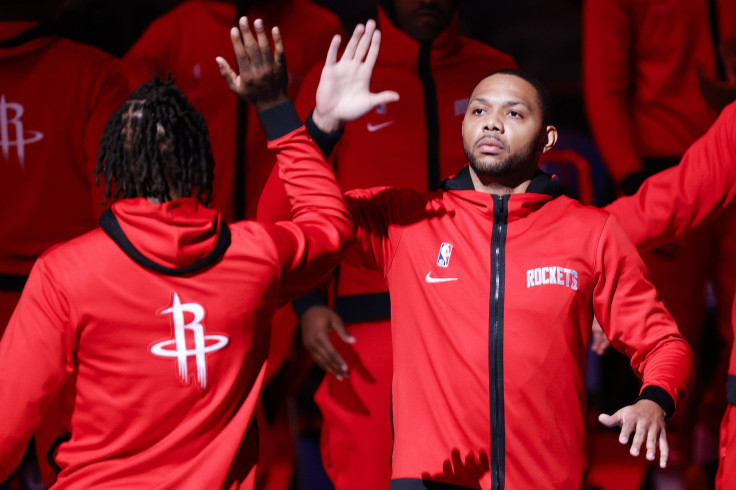 © 2023 Latin Times. All rights reserved. Do not reproduce without permission.