The Houston Rockets are in for a rough couple of weeks as they continue to try and get their act together. Most are monitoring the status of James Harden and Russell Westbrook, to key stars that are looking to bolt the team this offseason.
Regardless of what lies ahead, the Rockets are still trying to take in new players moving forward. The latest name to be added is DeMarcus Cousins. Critics may question the move, aware that the 6-foot-10 cager is not even sure of being ready once the 2020-21 NBA season begins.
Houston is taking a huge risk signing the four-time All-Star who is recuperating from a left ACL tear. "Boogie" got the injury before the 2019-20 season started, preventing him from being part of the Los Angeles Lakers champion squad.
Though Cousins has remained with the Lakers, any chance of him being offered a contract this season was shot down. Montrezl Harrell and Marc Gasol were recently signed, further lowering the chances of him getting any kind of reasonable playing time under head coach Frank Vogel.
Hence, the logical move was to find a team where he could be of good use. The Rockets turned out to be that team though his one-year deal is non-guaranteed.
Regardless, it appears Cousins did something during a recent workout to convince the Rockets to give him a chance, Shams Charania of The Athletic reported. Though it was previously reported that he will not be ready by the start of the new NBA season, it is interesting what Houston saw in that workout.
For Cousins, the new lease gives him another chance to prove that he can still play at the same level despite falling to a spate of injuries. The past two years have been disastrous for the 30-year-old center although he is hoping for the best this time around.
Speaking to The Undefeated, Cousins was just grateful for the opportunity that was given to him by the Rockets.
"Grateful for the opportunity and excited for what's ahead," Cousins said.
The Rockets hold an uncertain 2020-21 season with Harden and Westbrook wanting out. Harden has been linked to a possible move to the Brooklyn Nets. Westbrook has no clear suitor although the New York Knicks have been singled out as a plausible destination.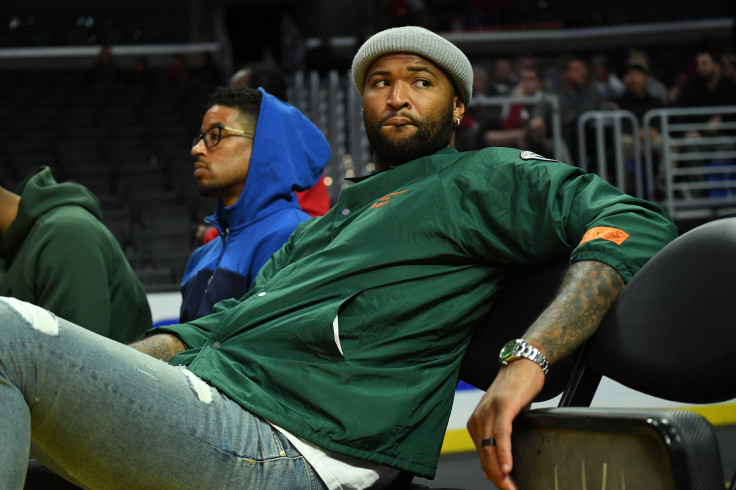 © 2023 Latin Times. All rights reserved. Do not reproduce without permission.