The Philadelphia 76ers appear to be doing well in the first three games of the 2021-22 season. They have won two of those games with Joel Embiid and Seth Curry leading the way.
But most wonder if Philly would have had a perfect slate had head coach Doc Rivers gotten the luxury of all his assets. Of course, this is about Ben Simmons or someone else the Sixers would have at their disposal.
Most know that the 25-year-old is still technically hoping for a trade to consummate. But unless other NBA teams come up with an offer that would satisfy what Sixers management wants, the Ben Simmons trade drama will continue to drag.
But it appears that Sixers team president Daryl Morey has not completely given up hope on Simmons. After initially claiming that he had mental health issues, the former top pick is allegedly now dealing with personal problems and back stiffness, NBC Sports reported.
Critics would see this as yet another way for the 6-foot-11 guard to have a reason not to suit up for the 76ers. But Morey appears to be keeping an open mind and says they will provide Simmons all the resources he needs and hopefully get him playing in a Sixers uniform soon.
With four years left in his deal, Morey reiterated that they are ready to ride out that deal which could result in the loss of millions on their end. And with Simmons seemingly finding excuses, seeing him play again could take a while or not happen at all.
The good news is that Rivers is finding ways to win. The only question is for how long? Regardless, integrating Simmons again at some point appears to be odd and may only hurt their good run this NBA season thus far.
Morey is keeping the faith but it hardly appears that Simmons is doing the same on his end. Hence, it has all now become a game on who will blink first.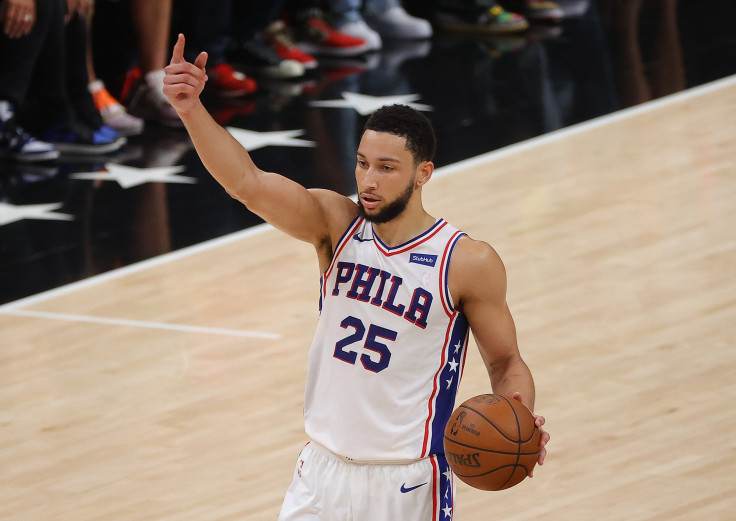 © 2023 Latin Times. All rights reserved. Do not reproduce without permission.