Kevin Durant's future remains unclear, especially with the money needed to facilitate a trade. Some teams have begged off but it appears at least one team wants in.
That team is the Philadelphia 76ers who reportedly want to get in the mix of teams exploring a potential Kevin Durant trade.
According to Ian Begley of SNY.tv, high-ranking members of the Sixers have allegedly felt strongly about discussing a potential Durant trade. It remains unclear if the Nets and the Sixers have made any progress
While it remains to be seen who the Sixers would include in any possible Kevin Durant trade, the names of Tobias Harris and Matisse Thybulle are likely to be included.
These are the big names that are likely to capture the fancy of Sixers general manager Daryl Morey. However, Philly may also have to consider the fact that there is the Durant and James Harden reunion.
Harden was initially traded by the Nets and it is believed that this was spurred by "The Beard's" relationship with Kyrie Irving. The relationship between Durant and Harden remains unknown.
No doubt adding a two-time NBA champion to the mix could further boost Philadelphia's NBA title aspirations. However, this would mean having to give up some other names for someone who has been dealing with injuries the past seasons.
Also, Durant is already 33 years old. Although he remains lethal, he could be a short-term fix. Hence, would giving up a lot for the 2014 NBA Most Valuable Player be a worthy risk?
Pundits believe it will take time for Durant to move to a new team, a club that can take on his huge salary. Until something concrete crops up, the likely scenario is to see Durant playing for the Nets first at least until the early part of the 2022-23 season.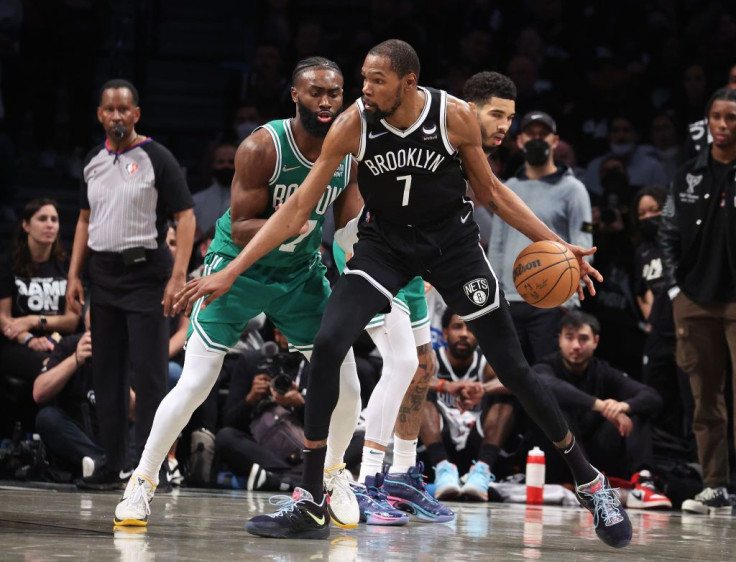 © 2023 Latin Times. All rights reserved. Do not reproduce without permission.