The Golden State Warriors are expected to bounce back next NBA season with regular stars Stephen Curry and Klay Thompson likely recovered from their respective injuries. The Dubs are looking forward to a new season although manpower changes could be forthcoming.
It remains that the Warriors could use more talent to help out Curry, Thompson and Draymond Green. Andrew Wiggins is there, acquired in a trade with the Minnesota Timberwolves for D'Angelo Russell. But somehow, the Warriors are still some stars short and Ben Simmons of the Philadelphia 76ers has been repeatedly mentioned as a possible acquisition.
The future of Simmons has been widely speculated, some believing that Philly will pull the plug on the 24-year-old player. He has yet to develop a decent shot from the outside, opting to drive and dish. With the 76ers, that has not worked.
Joel Embiid, playing center is understandably the player who should be operating inside. Simmons prefers to barrel his way inside but it remains that he needs a perimeter shot to open up the middle. For the past years, there has been no sign of him having one although he is trying.
The future of Simmons could hinge on what Elton Brand and Doc Rivers have in mind. Rivers has unsurprisingly avoided concerns on Simmons' shooting, instead emphasizing he wants to find ways in helping the Sixers win, USA Today reported.
"Individuals can create scoring and Ben is proven that he is a guy that can create scoring. Whether that is him doing it or creating scoring for everyone else on the team," Rivers said. "This is what I know about Ben: he's an All-Star, he's an All-Defensive player, and the games that he and Joel play together, they win 65% of the time."
For the Warriors, it would be foolish to think they would not be open to adding Simmons if the opportunity is there. Though his shooting is a concern, the Warriors prefer to have someone who can facilitate and penetrate. Simmons could be a great fit but it remains he still needs to develop a decent outside shot.
NBC Sports made an interesting analysis of the shooting of Simmons. Terming it true shooting percentage, it combines free throw shooting with three-pointers worth more than two-point field goals. In his three seasons, his true shooting percentage has been going up. The reason singled out for that is his improved free-throw shooting. The formula used for that is PTS/[2*(FGA+0.44*FTA)].
But another part of that is that Simmons is taking fewer shots and does not make them often. In all, Simmons is cautious about what shots to make, only attempting if he is sure of potentially making the shot.
Regardless, that approach has not worked for Simmons and the Sixers. Rivers knows he has a gem in his hands in Simmons but unless he widens his offensive arsenal, Philly may just explore trade options like maybe a trade involving Wiggins and Simmons. This is just speculation so it would be best to take it with a grain of salt.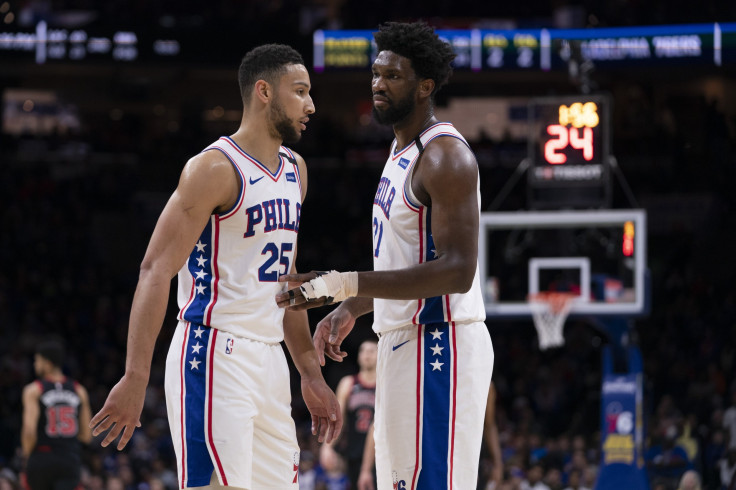 © 2023 Latin Times. All rights reserved. Do not reproduce without permission.