Kristaps Porzingis had an up and down 2020-21 NBA season marred by injuries and reported displeasure. But his performance in the playoffs leaves a lot to be desired, leading many to speculate that the 7-footer is more than likely to be moving to a new team this offseason.
Further adding salt to the wound is the fact that Porzingis allegedly did not have a good relationship with Mavericks star guard Luka Doncic. Team owner Mark Cuban admitted that Porzingis and Doncic are not friends off the floor. Regardless, the difference is that the latter is making waves and the Latvian is not.
Adding up all those, it appears Porzingis will be a hot topic this offseason and linked to several teams. Here are some of the potential landing spots for him.
Portland Trail Blazers
Most know that Portland is more likely to embark on a rebuild. The frontline needs some upgrading so Porzingis could make sense. A player that that Blazers would need to give up multiple players considering the Latvian owns a massive $158 million deal.
A mix that includes Norman Powell, Robert Covington, Nassir Little and a 2023 first-round pick could make sense. But this also means giving up multiple assets for one player, leaving questions on how the Blazers could be left with a handful of stars and going after less-talented players willing to play on a cheap deal.
Boston Celtics
Another team in rebuild mode is the Boston Celtics. Porzingis could make sense considering the Cs need a proven big man to beef up their frontline. But for the Latvian to blend with the likes of Jayson Tatum and Jalen Brown, Porzingis would have to step it up. However, all that depends as well on who the next head coach will be for the Cs. A trade for Kemba Walker would make the most sense for both teams.
Miami Heat
The Miami Heat is also searching for answers and Porzingis could fit in perfectly. The 25-year-old could be a perfect complement to Jimmy Butler and Bam Adebayo. However, given his massive contract, can the South Beach squad afford to take him in? Would it be wise to give up multiple assets likely to include the Heat's young stars in a deal? Victor Oladipo may likely be involved in this deal.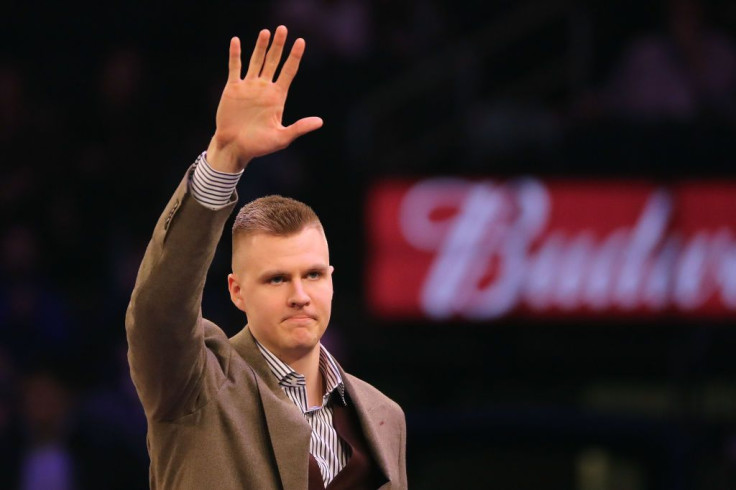 © 2023 Latin Times. All rights reserved. Do not reproduce without permission.