Karl-Anthony Towns is undoubtedly the main man for the Minnesota Timberwolves right now but that won't stop pundits from speculation a possible trade. The New York Knicks are expected to go all out this offseason and the 6-foot-11 center.
Not only that, but the Knicks could also try to pry away Zach LaVine from the Chicago Bulls as well. Towns and LaVine were former teammates at Minnesota, so a reunion could make sense. Further adding meat to that scenario is the fact that the new head coach of the Knicks knows the two guys pretty well – Tom Thibodeau. The idea was discussed in a report Brandon "Scoop B" of Heavy, stressing that the Knicks are a team to watch in the offseason.
In a way, that could make sense for the Knicks who are retooling yet again. But then again, this would be an ambitious pursuit. The best to watch out before seeing New York aim for the big names is to figure out which players may be let go.
According to the Daily Knicks, New York can create between $42.4 to $47.8 in cap space if the cap remains at $109 million. There is a chance it could be adjusted to $115 million, entirely depending on what the league decides.
The player with the biggest paycheck heading to the offseason is Julius Randle with $18,900,000 guaranteed. The next would be Bobby Portis with $15,750,000 although that depends on whether the Knicks pick up the team option. There are several players on the roster who could be let go as well. That includes Taj Gibson, Wayne Ellington, Elfrid Payton and Reggie Bullock.
These are the things that the Knicks need to address first before pondering on Towns and/or LaVine. But even if New York can fix its financial side, another hurdle awaits. Will the T-Wolves and/or the Bulls be open to a deal for Towns and LaVine? A trade is possible but who could they get?
For the T-Wolves, Randle could make sense. The move could reunite him with D'Angelo Russell. Both were teammates in Los Angeles from 2015 to 2017. And even if that happens, will Ryan Saunders give up the prized center? So far, there is no inkling that the T-Wolves have plans of dealing away Towns.
As for LaVine, he could be that guard that New York needs. But as observed by most, he normally wants the ball in his hands most of the time, raising questions on whether he can be the facilitator Thibodeau wants.
These are just speculations, meaning they are scenarios. But with big names involved, it would be best to take this with a grain of salt for now.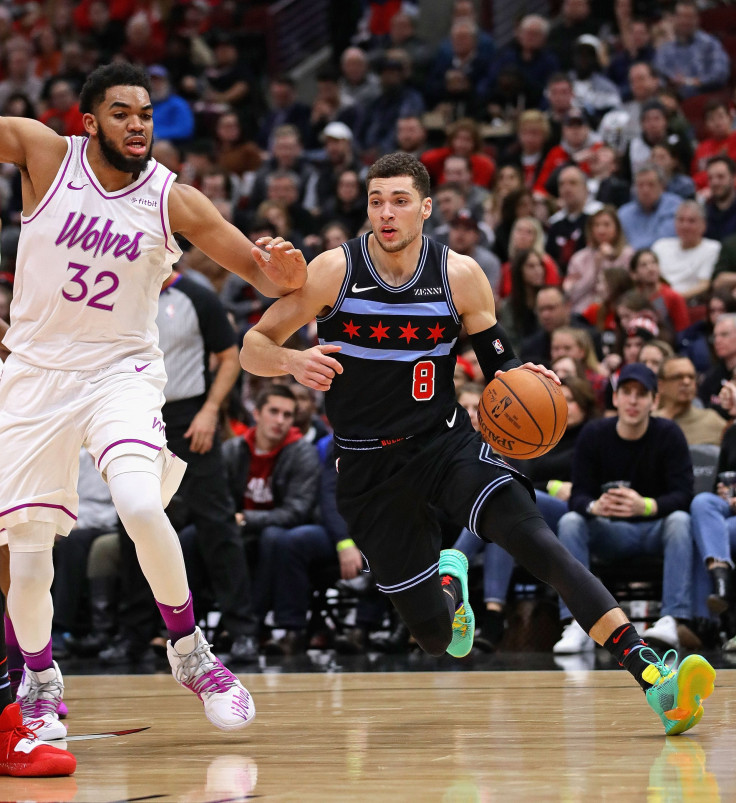 © 2023 Latin Times. All rights reserved. Do not reproduce without permission.