Jeremy Lin will cherish the time when "Linsanity" took off, a time where he was one of the most popular names on the planet. However, the 32-year-old American-Asian knows that all good things will reach a point of going down.
After his breakout with the New York Knicks in 2012, Lin admits that the disappointments he had to deal with the past years were a heavy burden to bear. He revealed that it came to a point that he did not want to go out or even check his social media account in an interview with the South China Morning Post.
"I was just so ashamed because everything I worked so hard to achieve I started to lose. I lost my starting position, I lost a lot of endorsements and I lost a lot of the popularity," part of what Lin said in the interview.
Lin had his share of bad decisions, particularly choosing the right NBA team to play with. After the Knicks, he tried his luck with the Houston Rockets, Los Angeles Lakers, Charlotte Hornets, Brooklyn Nets, Atlanta Hawks and the Toronto Raptors. Of those teams, he found some sense of purpose with the Hornets and the Hawks. But each time he rose to prominence, a move to another club just turned sour.
To his credit, Lin is officially an NBA champion since he was a member of the Raptors quintet that won the NBA title for the 2018-19 season. But the reality there is that Lin never really played a major part in that run, playing behind the likes of Kyle Lowry and Fred VanVleet.
Lin revealed in a podcast that there were times he would ask himself if he deserved an NBA championship. But looking back at how he did his part for the Raptors, he answered that himself.
"As a competitor who plays and has played my whole life, I'm not used to not playing, so I was like, 'This is tough, do I really deserve it?'" Lin said on the "Off The Pill Podcast." "Then I started to think about my whole journey and I definitely do. I contributed to the team, I played 23 games in the regular season. I play against these guys all the time, whether it's in workouts or whatever, even watching the game and talking to guys, giving my opinion, being a voice," he added.
Looking ahead, Lin has not given up the NBA dream. He is looking to make a return to the league next season, hoping that some team gives him another opportunity to play NBA ball.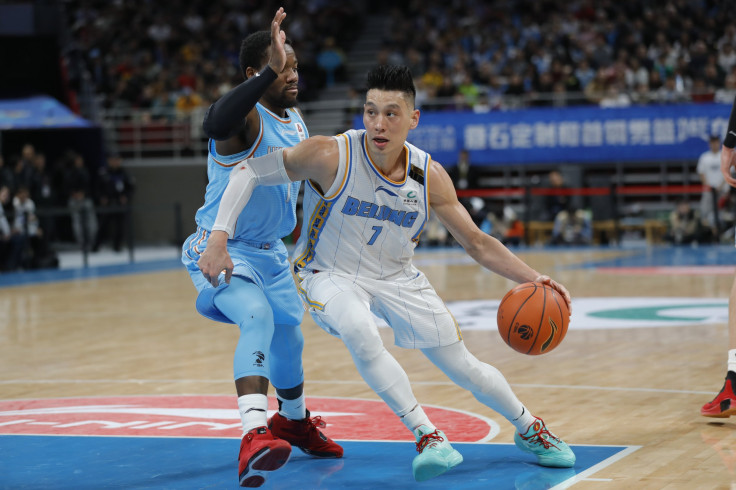 © 2023 Latin Times. All rights reserved. Do not reproduce without permission.