The Golden State Warriors own the rights to the seventh and 14th overall pick of the 2021 NBA Draft and are weighing their options. The word going around is that they are open to dealing with their 7th pick although the Dubs are trying to do their homework.
Adding a couple of young guys to the mix would make sense. However, this also depends on who the Dubs could get from other teams. Trades that would feature either or both picks plus some of their existing players like Kelly Oubre Jr. could get head coach Steve Kerr more help. It all boils down to what general manager Bob Myers can pull off.
"It depends. If that's the best thing to do, that's what we'll do. But it depends. Some guys are older that can help you more and there are young guys, young guys that can help you. But then you weigh it against what you can do with those picks and I have no idea right now what we can do with 14 or seven or them together, and I'm sure we'll find out and make the best decision we can," the Warriors general manager explained.
There is a lot of factors to consider. Klay Thompson is expected to return and this would reunite him with Draymond Green and Stephen Curry. Together with Andrew Wiggins and incoming sophomore James Wiseman, the Warriors could improve from their 39-33 win-loss record last NBA season.
However, the reality is that the Big Three of Golden State may no longer be as efficient compared to their glory years. There is no telling how Thompson will perform after being away for two years and suffering successive injuries. Green still has the energy but he too has not been spared from injuries.
Curry has shown he can still play at a high level but obviously cannot carry the team alone. Wiggins lacks consistency, same with Wiseman.
It will be a tricky predicament so the decision may depend on that available talent in the rookie draft. Adding young players is welcome but making it to the regular rotation is another story.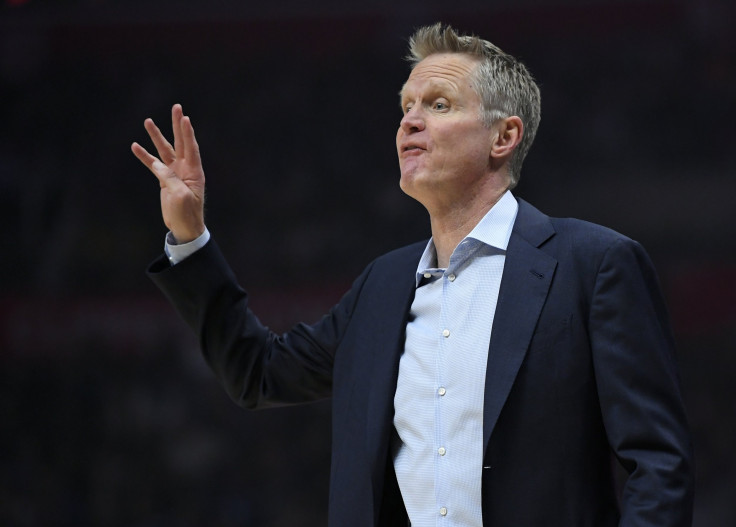 © 2023 Latin Times. All rights reserved. Do not reproduce without permission.