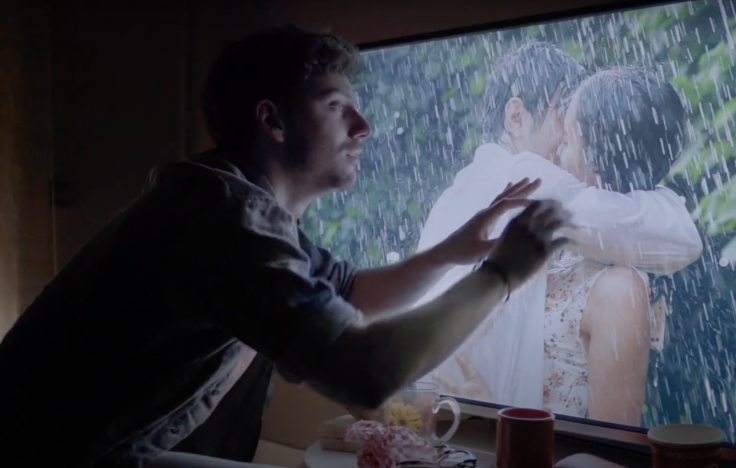 Our daily routines have been turned upside down, including teenagers' lifestyles. Social distancing has made dating and social experiences basically impossible, not to mention totally awkward. Teens are exploring new ways of dating, and using Zoom and Facetime as their virtual "location" seems to be the new norm.
As reported by the GWI Coronavirus Research, it's clear that screen-mediated relationships aren't cutting it, with more than a third of Gen Z reporting loneliness, and less than 25% feel connected to others under stay-at-home orders, according to a McKinsey Report. As a way to help teenagers during these complicated times, AXE is stepping in with the help of Russell Westbrook and a crew of social influencers to address this tough situation so teens can feel comfortable transitioning to this new dating scene in a safe way.
AXE created a light-hearted take on  navigating this new scene with the campaign "Smell Ready" and besided Westbrook, content creators like Donte Colley, Kenny Knox, Mytypolife, King Bach, Salice Rose, and others are sharing their own relatable takes. "I'm always looking to inspire the youth and help them find their confidence," said NBA All-Star and fashion enthusiast, Russell Westbrook, "That's why I'm happy to partner with AXE in their mission to help teens feel confident when they're ready to step back out into the world. "
"AXE is here to help make the transition to this new age of dating a bit easier with a range of fragrances that will help them smell ready and get back out there with a new sense of confidence. We're a brand that's always been about helping guys feel attractive and confident. We want to help teens connect IRL again, but in a fun and safe way," said Mark Lodwick AXE US Brand Director. "We've always used relevant content and partners to connect with our guy – from Netflix's Sex Ed, Teen Vogue's Virtual Prom, and now to Russell Westbrook. Even with today's unprecedented social climate, AXE continues to look for ways to breakthrough and inspire teens."
 This year, the brand introduces its AXE Light Scents body spray collection (now with essential oils) and a full suite of new body washes to keep guys looking and feeling their best.   Enjoy the campaign ad below:
© 2023 Latin Times. All rights reserved. Do not reproduce without permission.