The Indiana Pacers have so far dealt away two of their three mainstays, something that has long been speculated.
Myles Turner is speculated to be the next to move before the NBA trade deadline on Feb. 10 but there has been little buzz regarding the fate of the 25-year-old cager.
There is interest in the 6-foot-11 player but none have come close to sealing a deal. A team that has been trying out several big men as of late is the Milwaukee Bucks.
The defending NBA champions are reportedly considering a push for the two-time NBA blocks leader to bolster their center void.
Brook Lopez is out with an injury and the Bucks know that they have to fill that gap. On defense, there is no question that Turner would be a gem of an addition if Milwaukee can get something done.
The sudden interest in Turner by the Bucks comes after their pursuit of Jerami Grant was reportedly thumbed down, Heavy.com reported. However, their chances of success will depend if the Pacers are still open to trading Turner.
With new players in the mix in the person of Tyrese Haliburton and Buddy Hield, Rick Carlisle could retain the lanky cager who can also hit it from downtown.
Hence, it may take a pretty good deal to convince the Pacers to agree to a trade. There was no mention of what Milwaukee could offer to the Pacers as of this writing.
Turner appears to be a perfect fit. If Milwaukee does acquire him, it could be bad news for veteran center Greg Monroe.
Monroe rejoined the Bucks to fill up the center position on a 10-day deal. There is a chance he could stay on but likely as a backup.
The 31-year-old has not had a stellar season so his stay is uncertain. It may get trickier if Turner or another center enters the fray before 3:00 p.m. ET on Feb. 10.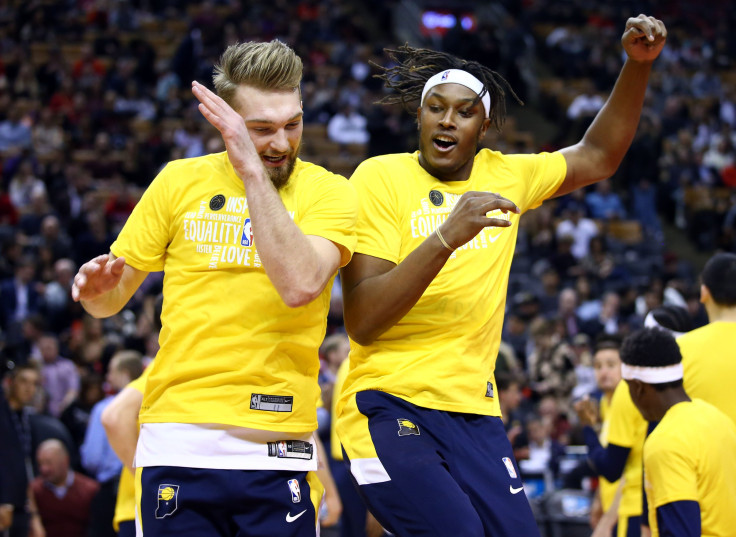 © 2023 Latin Times. All rights reserved. Do not reproduce without permission.