The New York Knicks are pulling the plug on Kemba Walker with head coach Tom Thibodeau opting to do what is best for the team. Things have not been going smoothly and the word going around right now is that an NBA trade involving Walker and another All-Star guard could be happening soon.
According to an unnamed source in a report by the Bleacher Report, New York may allegedly have a potential trade partner in the Houston Rockets. And the obvious name to be singled out from the Rockets' camp is no other than John Wall – someone who has yet to play a single minute this NBA season.
The timing is a bit peculiar considering Wall had recently met with Rockets management about playing ball this season, ESPN reported. It is a known fact that both sides have agreed to wait for a deal to come but the 31-year-old is aware that sitting out games may not be good for his NBA career.
However, there is no assurance that Wall would click with the Knicks if a trade does happen. For now, Thibodeau is sticking with his current crop of youngsters turning to Alec Burks.
The sudden changing of the rotation for the Knicks appears to be because Burks had a good game against the Atlanta Hawks in their previous outing. Ironically, Walker did not see action in that game.
While the deal seems fair, it may be bad news for Walker if he ends up with the Rockets. Aside from the fact that Houston is struggling, there is no assurance that he will get playing time.
The Rockets are focusing on their young stars led by Jalen Green. Walker could get some playing time with the Rockets' rookie injured. But all that changes once Green is back to full health.
Wall will also need time to get himself into playing shape. He is likely to settle for a backup role for now and hopes that he blends in with Thibodeau's system.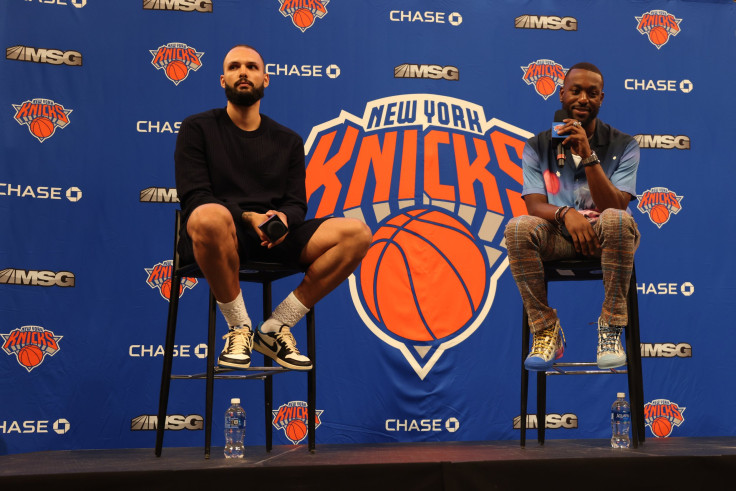 © 2023 Latin Times. All rights reserved. Do not reproduce without permission.