Most know by now that the Golden State Warriors own the rights to the second-overall pick of the 2020 NBA Draft. The belief is that the Dubs will use this on either Anthony Edwards or LaMelo Ball. It all depends on who the Minnesota Timberwolves pick first.
Looking at the Warriors roster, the immediate need of the Dubs is a center. Hence, the wise bet would have been James Wiseman. Unfortunately, scouts claim that the 7-foot-1 big man is a player that needs work. He is a good defender but his offense needs plenty of work. Given that the Dubs are coming off an awful season and want to turn things around, investing that much time is unlikely worth their time.
Hence, the Warriors would be wise to take in either Edwards or Ball. But the next problem there is that they are already filled with guards and this could be a waste of time. Steve Kerr could opt for small-ball basketball but their middle remains a big problem.
If not, trading that pick could happen. But the question there is for who? One name that has been suggested is Mitchell Robinson of the New York Knicks. The 7-foot-2 center is someone who holds promise as well. But like Wiseman, he too needs work.
The difference is that Robinson already showed everyone what he could do last season. Some were impressed with his effort and believe that he could be of use to the Warriors.
Robinson will not be part of the Knicks voluntary sessions due to personal reasons per sources, SNY.tv reported via Yahoo Sports. This has sent off mixed signals although new head coach Tom Thibodeau is willing to work with him and develop his skills.
"He spent some time here (in New York) earlier in the summer and we're hopeful that, you know, we can get him back in and get to work with him so he can build on those skills," Thibodeau said. "Obviously, he's a very important part of this team."
Anything can happen moving forward though the Knicks would love to take in another young player. The team does have some promising guards but adding someone like Edwards or Ball could be perfect for the rebuilding Knicks.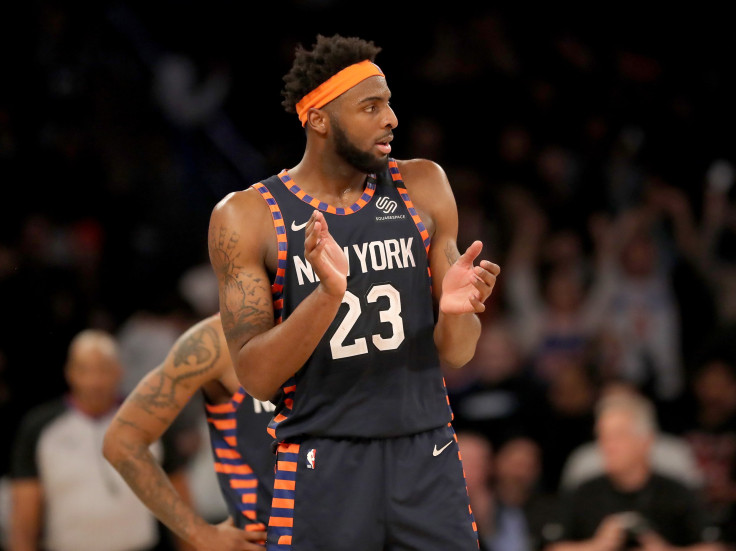 © 2023 Latin Times. All rights reserved. Do not reproduce without permission.