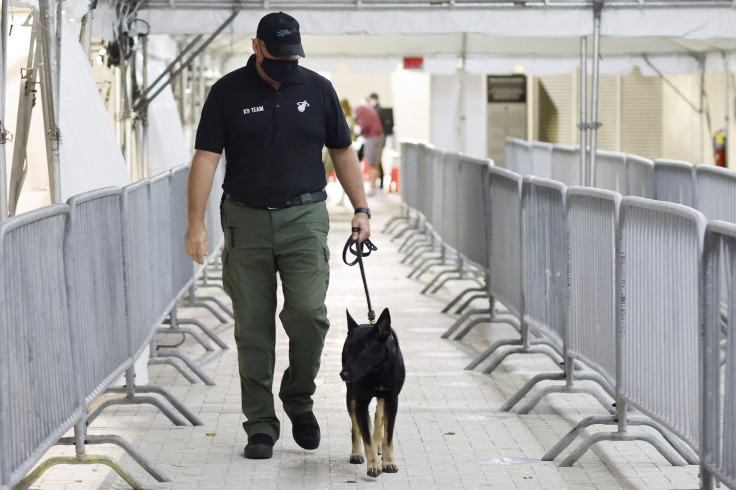 A North Carolina police officer has handed his resignation after investigations began on a video that leaked in February showing a K-9 being slammed and hauled into an SUV by the officer. Salisbury Police Officer James Hampton resigned on Wednesday as investigations by the US Investigative and Security Services Agency concluded this week.
The video shows Hampton placing a collar on 4-year-old K-9 Zuul, then lifting the dog off the ground by its collar. After struggling to get the K-9 inside the vehicle, the officer then strikes the animal, ABC11 wrote.
The Salisbury Police Department said the K-9 officer acted inappropriately when disciplining the dog.
(Explicit content please watch at your own risk)
The Salisbury Police said in a statement: "The Police Department's review determined that Officer Hampton had acted in a manner entirely inconsistent with his K-9 training and had violated Police Department policy. As a result, he was recommended for termination."
"The Police Department did not incentivize or otherwise request Officer Hampton's resignation, which he tendered as a matter of right.", the police department added.
No additional details about the incident have been released but a spokesperson for the city of Salisbury said the incident took place during a police training. Hampton joined the force in 2013 and became a K-9 officer in 2015.
Salisbury Police Department has five K-9s and five handlers. All K-9 officers must undergo 240 hours of training and be certified as a K-9 handler as per the North Carolina Police Dog Association. Officers also receive weekly and quarterly training.
After the video was leaked, calls had been mounting for Hampton to be disciplined apart from termination. PETA has been riding on the incident as it pushed the Salisbury community to take a stand on the treatment of the four-year-old German Shepherd. A Change.org petition was created and has since drawn in over 123,000 signatures.
PETA Senior Vice President Daphna Nachminovitch said in a statement to NBC News: "We want to know when cruelty charges will finally be filed and what the Salisbury Police Department is doing to implement modern, humane training methods so that no other K-9s suffer as Zuul did. PETA looks forward to progress and transparency."
Zuul is currently being cared for at a professional canine care facility and has received a clean bill of health.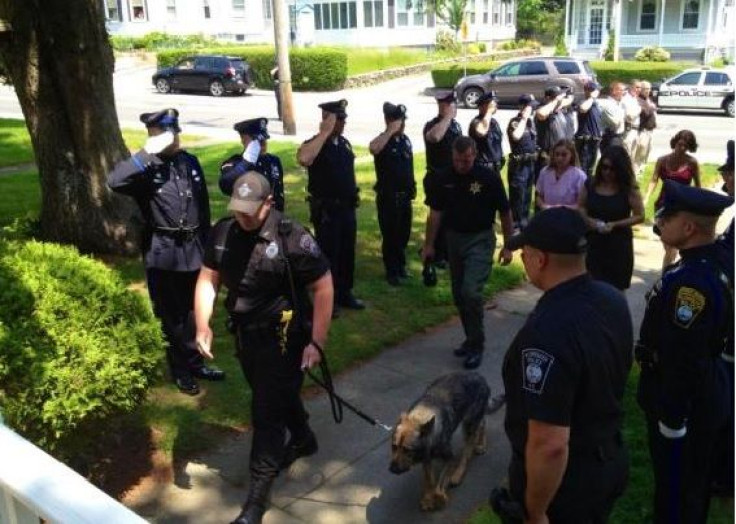 © 2023 Latin Times. All rights reserved. Do not reproduce without permission.