NC State opened the spring semester on a different kind of note with governing student bodies opening the year with a 'Freeze Out' protest on campus. The move was directed at one of the university's employees, Chadwick Seagraves who they want to resign immediately.
Such stems from investigations claiming that Seagraves is part of the "Proud Boys," a right-wing group associated with violent protests organized by white supremacists. They are designated as a hate group by the Southern Poverty Law Center.
The investigations on Seagraves were made last November for his connections to Proud Boys and his malicious online activities. This involves claims that he had harassed a student and Black Lives Matter protesters.
Despite those efforts, no disciplinary action was taken against Seagraves and remains an employee of NC State. The university stated that after its review, they did not substantiate any significant allegations. This did not sit well with students who believe that Seagraves' actions are inexcusable and pose a threat to the integrity of the NC State Community.
"As students, our voices cannot be wasted, silenced or controlled," NCSU Undergraduate Student Body President Melanie Flowers said. "As students, we must stand up for what we believe in. As students, we must act."
With the university taking no action, the student government is taking other steps to apply pressure on Seagraves. This includes calling on Seagraves to denounce all forms of white supremacy and acknowledge the harm caused to students.
In a statement, Chancellor Randy Woodson is aware that the outcome of the investigation was disappointing and frustrating. He, however, added that the university was bound by the U.S. Constitution and state laws and policies in addressing the issue and noted employees' First Amendment Rights.
"We must continue to stand together condemning hate and intolerance and making it clear these are not acceptable here," Woodson stated.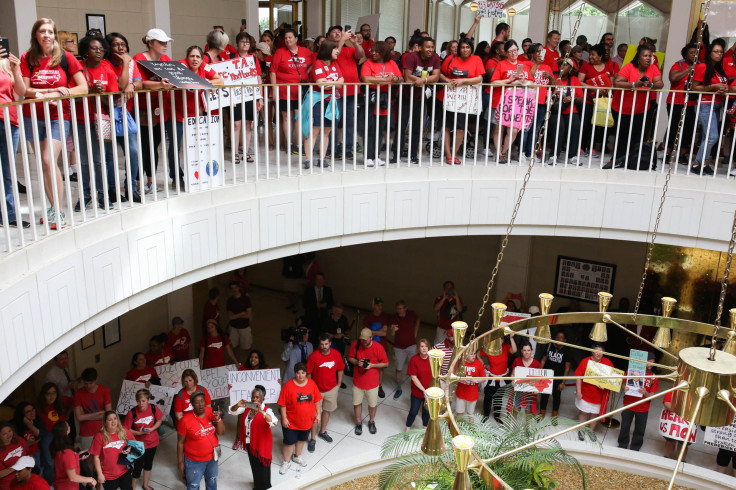 © 2023 Latin Times. All rights reserved. Do not reproduce without permission.