If celebrity scientist Neil deGrasse Tyson's observations come true, the Nov. 3 presidential elections can be a lot (more) eventful than expected.
As per a news report, Tyson recently suggested that "a refrigerator-sized" asteroid could strike the Earth the day before the November election." But, before you gasp in horror, here's what you need to know: It's not big enough to cause catastrophic outcomes, inferred the American astrophysicist.
"It may buzz-cut Earth on Nov. 2, the day before the Presidential Election," said Tyson on Instagram, where he currently enjoys a following of 1.4m fans. "So, if the World ends in 2020, it won't be the fault of the Universe," he added.
As far as the speculations go; the 6.5 feet long asteroid known as 2018VP1 is currently pacing itself toward the planet at a speed of 25,000 miles per hour. And well, it is likely for it to rocket toward Earth on November 2nd. Tyson's research synced with NASA's observations too. But, turns out, the space agency ascertained that the chances of the asteroid actually striking Earth is meager.
The asteroid has caught the intrigue and attention of scores of astrophysicists ever since it was observed by the famed Palomar Observatory in California in November 2018. "It currently has a 0.41% chance of entering our planet's atmosphere, but if it did, it would disintegrate due to its extremely small size," said NASA, as per a recent report.
While the news is sure to arouse intrigue, (scientifically speaking) there isn't much to panic, unless things go untoward. Aside from a pandemic that continues to spiral out of control. In other news, a new "ticking time bomb" star also made it to the list of new discoveries this year. It is reportedly 10 to 15 times the size of the Sun. There were many visible space events and other findings as well.
NASA has reportedly ramped up its space observation activities and its work in an attempt to send astronauts back to the moon as preparations for a possible Mars flight is on the cards.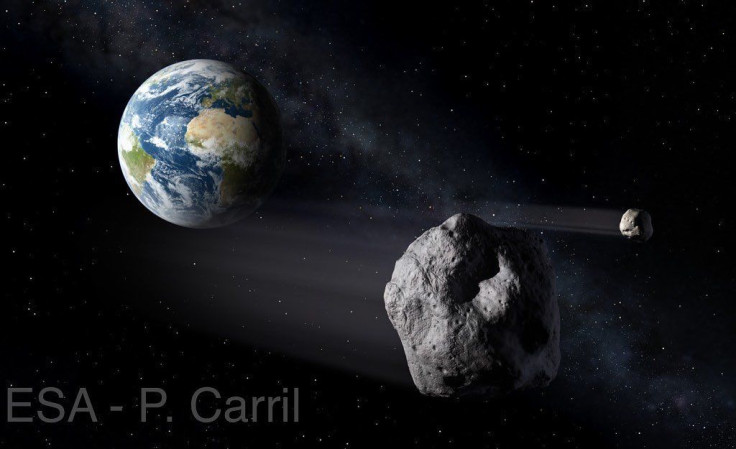 © 2023 Latin Times. All rights reserved. Do not reproduce without permission.