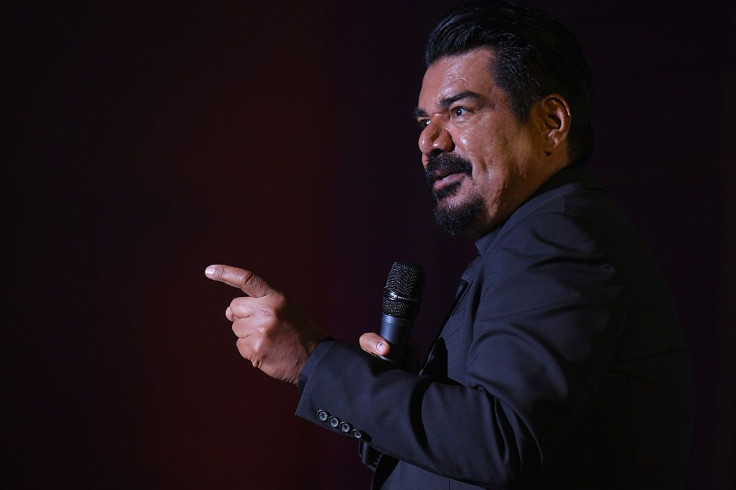 American comedian George Lopez received backlash online after he made some harsh remarks about 26-year-old comedian Ralph Barbosa.
On an episode of the 'OMG Hi!' podcast that was released on Feb. 6, 2023, the 61-year-old was speaking with Steve Trevino. The two discussed a range of subjects, including Latino comics, TikTok trends, Latino fathers, and gay sons.
Trevino talked about Lopez's legacy and self-made success while mentioning Ralph Barbosa and supporting others in gaining fame in the industry. Trevino gives a shout-out to Barbosa — a popular young talent from Texas who has headlined multiple HBO comedy specials and made his "Tonight Show" debut last month.
Trevino said, "There's this kid blowing up right now, Ralph Barbosa? And I'm like I'm praying for him. I don't hate on him. I want that kid to have it easy, because we [*] had it hard."
"Nobody knows who that motherf— is!" Lopez exclaims as Trevino repeatedly mentions Barbosa. Why do you keep bringing up his name? Is that wrong to say? ... Have you heard of him? Is it wrong of me to say, 'Why do you keep bringing his name up when nobody knows who he is?' ... And I don't mean it mean, but I'm saying. ... You look out for yourself. Look out for yourself!"
Lopez responds, "I don't think that's the right thing" to Trevino's insistence that he also wants "to look out for others and... make the path easier" for aspiring Latinx entertainers.
Immediately after the podcast episode aired, Lopez faced intense backlash for his comments, while Barbosa saw a surge of support. Many others argued that Lopez unintentionally increased Barbosa's popularity and name recognition by making an attempt to discredit him on a public platform.
"It's all good baby," Barbosa responded on Instagram to Lopez's remarks, "the future is now old man."
Trevino left the following remark on Barbosa's Instagram post regarding the controversy: "Wow! Had no idea it was going to blow up like this. Congratulations. You deserve the recognition and so do many others."
After the video of George Lopez mocking fellow comic Ralph Barbosa went viral on social media, Lopez individually apologized to Barbosa, reports Los Angeles Times.
A Barbosa spokesman verified Sunday that Lopez "called Ralph personally and they spoke about what happened." in an email to the Los Angeles Times.
The manager of Barbosa added, "George apologized and acknowledged the hard work Ralph has been putting in on the road." "It was a very amicable conversation that Ralph appreciated."
Born in 1996, Ralph Barbosa is a native of Dallas, Texas. He is renowned for his casual humorous delivery and is regarded as one of the "shyest attention hogs."
The comedian took first place in both the 2021 New York Latino Film Festival Stand-Up competition and 2019 Funniest Comic in Texas competition.
© 2023 Latin Times. All rights reserved. Do not reproduce without permission.