Vice President Kamala Harris and second gentleman Doug Emhoff got their second dose of Covid-19 vaccine in January, so netizens wondered why the couple felt the need to wear masks while exchanging a kiss at a place that didn't seem to be crowded.
Guidance from the Centers for Disease Control and Prevention (CDC) states that "fully vaccinated people can participate in many outdoor activities without a mask at low risk to themselves or to others."
The CDC still advises people to wear masks "in crowded settings and venues where there is a decreased ability to maintain physical distance," but it seems unlikely the near-deserted tarmac at Joint Base Andrews would come under this category, reported New York Post.
So, a new photo of the couple sharing a kiss with their masks on, caused an uproar online on Wednesday.
One tweeted, "#KamalaHarris you kissed your husband wearing a mask and you've been #vaccinated and it was outside. #LiberalismIsTheRealPandemic #stupidity."
Another asked, "Why is @VP wearing a mask outside? Does she not believe that Covid vaccines are effective? Does she think Covid is spread outside? What scientists is she listening to?"
Another simply stated, "You have the vaccine, you do not need your mask."
This comes after President Joe Biden said at a White House event on Tuesday, "Last week the CDC said that vaccinated people do not need to wear their masks outside unless they're in very crowded settings like a sporting event."
"If we can continue to drive vaccinations up and case loads down, we'll need our masks even less and less," he added.
The president also told Americans to "be patient with one another" over the issue of masking, which he said had "needlessly divided this country."
"Masking as directed is a patriotic duty, but so too is treating each other with respect and patience," Biden added.
Meanwhile, Harris, who is set to visit Guatemala next month, said on Tuesday that she takes her role in tackling the migrant crisis "very seriously," reported Fox News. "This is a priority for our nation and a role that I take very seriously," she added.
"We are all well-aware of the immediate situation. The citizens of El Salvador, Guatemala and Honduras are leaving their homes at alarming rates," Harris said.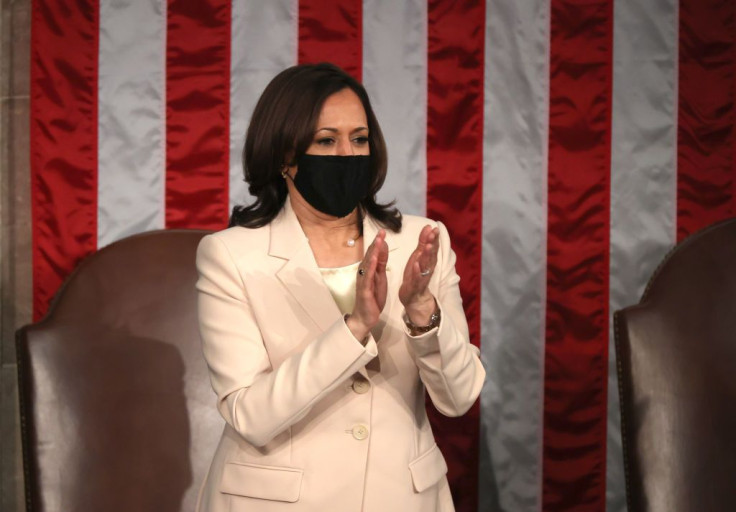 © 2023 Latin Times. All rights reserved. Do not reproduce without permission.