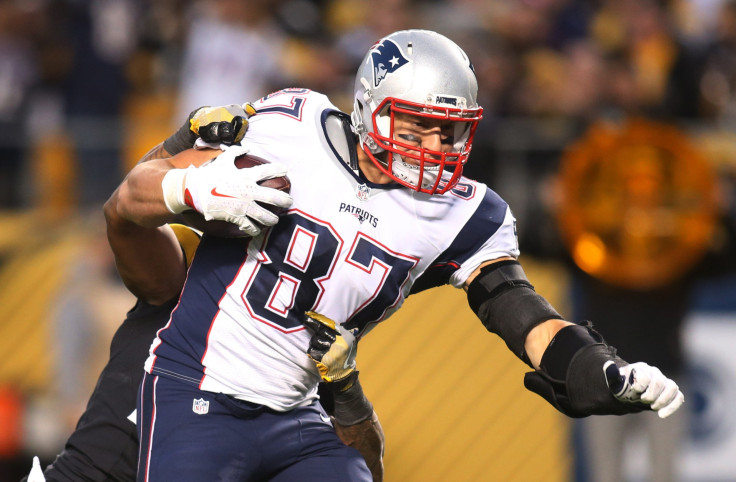 New England Patriots tight end Robert Gronkowski will need surgery to repair a herniated disk after leaving last game against the New York Jets. In all likelihood, the surgery should be a success, and Gronkowski should make a solid recovery.
Unfortunately for Gronkowksi and the Patriots, it looks like Gronkowksi is going to have to miss the remainder of this season. That includes the postseason as well. According to USA Today, Gronkowski most likely won't return in time for a postseason return.
This is Gronkowski's third back surgery. Gronkowski has been without a doubt the best tight end in the league when healthy, but injuries have plagued many parts of his career. More than likely the Patriots will place Gronkowski on (IR) Injured Reserve, which would officially end his season regardless of the surgery. Placing Gronkowski on IR would mean that the Patriots get to use an extra roster spot.
As far as finances are concerned, Gronkowski is still under contract until the end of the 2019-20 season. As surprising as it may seem, Gronkowski does not have huge cap hits on his contract, so Head Coach (and general manager) Bill Belichick is wise to plan for the future. Risking Gronkowski this year and rushing him back would be an extremely huge risk.
Gronkowski has not played in all 16 regular season games since the 2011-12 season.
With Gronkowski out, Martellus Bennett, who has played very well in this Patriots system, is going to be the No. 1 featured tight end. Others such as Julian Edelman and Danny Amendola will have to continue to provide short range options and sure first down conversions for quarterback Tom Brady.
© 2023 Latin Times. All rights reserved. Do not reproduce without permission.