A 31-year-old man who was released from prison only a year ago is in hot water once more. Identified as Brandon Petersen, the 31-year-old was arrested Monday in Pennsylvania about the death of a 38-year-old woman inside an apartment in Delaware on Sunday night.
The victim was identified as 38-year-old Michelle M. Carkhuff of Newton. She died after her alleged attacked stabbed her in the neck with a kitchen knife while she was cooking. Carkhuff was brought to the Mercer County hospital but died, My Central Jersey reported.
After the stabbing, Peterson reportedly fled the scene to Pennsylvania. There were two others at the apartment at the time of the incident. An unnamed witness along with two others brought Carkhuff to the hospital.
Before the stabbing occurred, Carkhuff and Petersen were just hanging out at the apartment. Both were cutting vegetables to make a stew. According to a witness, she saw the 31-year-old grab a large knife and stabbed Carkhuff in the neck. The cause behind the stabbing was not mentioned.
Police searched the apartment and found bloodstains in the kitchen and the bathroom of one of the bedrooms. A kitchen knife was also retrieved with bloodstains per court documents.
Petersen drove away using a pickup truck which was registered to Rosemont Associates. It was, later on, discovered parked at River Road in Kingwood which was just a few miles away from the apartment.
Also on Monday, authorities received a call from Petersens' girlfriend at around 8:10 a.m. She revealed that the 31-year-old asked her to pick him up. Police were able to trace the call to Petersen's location and took him into custody at about 8:50 a.m.
Petersen was found in what appeared to be blood on his clothing. He also admitted to authorities that he was at the scene when Carkhuff was injured, the NY Daily News reported.
In 2005, Petersen was arrested after stabbing a 57-year-old woman multiple times in the head. He was only 15 years old at the time and the female victim survived the attack.
He was released in 2016 but records show that he was in and out of prison several times. He is now awaiting extradition in New Jersey.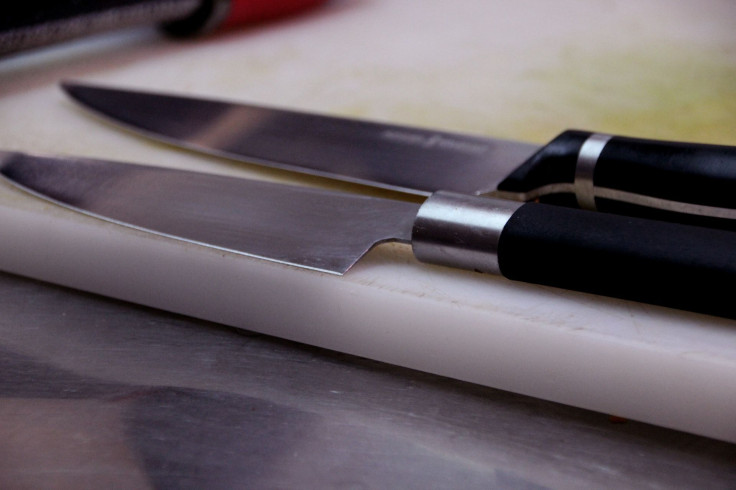 © 2023 Latin Times. All rights reserved. Do not reproduce without permission.