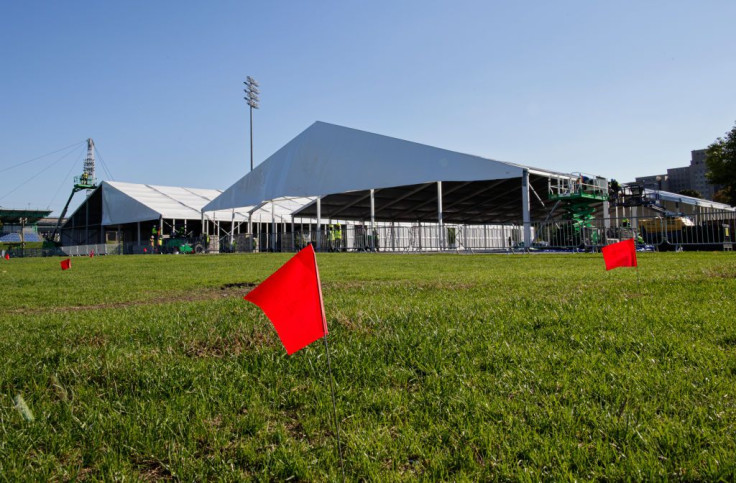 Local and state legislators are proposing a bill that would allow New York State to issue work permits for asylum seekers within 45 days after submitting their application.
The bill, submitted by Assemblymember Catalina Cruz and state Sen. Luis Sepúlveda, is called the New York Emergency Expedited Temporary Work Permit Act, or NEXT-WP Act but its passing is uncertain as it is sidestepping federal law. Still, Assemblymember Cruz says "That's a fight we should welcome."
Governor Kathy Hochul has urged the government to provide authorization for asylum seekers as the NEXT-WP Act would enable migrants to resettle within the community faster.
With the growing number of migrants in the state surpassing 100,000, it is projected that within the next three years, it could cost the city a total of $12 billion.
Nearly 60,000 migrants are living in city or state-funded shelters. With no more space and migrants sleeping in the streets outside the Roosevelt Hotel. Mayor Adams and Governor Hochul have repeatedly asked for assistance and aid from the federal government. The city has opened 208 sites to temporarily house migrants, which include 16 humanitarian relief centers like Creedmoor Psychiatric Center in Queens, Randall's Island and recently St. John Villa Academy in Staten Island.
On Sept.9, Mayor Adams announced that every city agency was tasked to reduce their spending by up to 15 percent in order to balance the city's budget.
"Longtime New Yorkers and asylum seekers will feel these potential cuts and they will hurt," said mayor Adams in a recorded video.
The United States Department of Housing and Urban Development will provide about 14,000 housing vouchers that will help the city place homeless New Yorkers in permanent housing, freeing up shelter capacity for asylum seekers, ​​New York Rep. Dan Goldman told PIX11 News.
The federal government will be sending $100 million to help the city with more funding to come to support education. Chancellor David C. Banks can't imagine budget cuts not having a major impact in all aspects of the education system instead of just any particular program. Banks said will continue to protect their main goals like literacy for younger children and creating career pathways for older students.
Governor Hochul has yet to reach a final decision on the plan for New York State issuing work permits and said in a press conference Tuesday that she is "entertaining" the possibility of calling lawmakers back to Albany for a special session.
"We have to let them work," Hochul said. "We need to get them out of the shelters and into jobs."
The Biden Administration will send 50 federal staffers to help with the asylum applications. City officials say they helped more than 3,800 migrants apply for asylum as of this week.
© 2023 Latin Times. All rights reserved. Do not reproduce without permission.