A newborn baby has been reported dead after falling into a toilet bowl as his mother went into early labor while she tried to relieve herself in Malaysia on Monday, Sept. 27.
The incident reportedly happened in the small town of Sekinchan in Malaysia on Monday, Sept. 27.
The 37-year-old mother, who was seven months pregnant, reportedly went into early labor and accidentally gave birth to her premature son while she went to relieve herself. The baby fell directly into the toilet after birth, got trapped in the bowl, and died, the Sun reported.
The fire and rescue services department rushed to the scene and smashed the toilet bowl open to try and save the child. However, the efforts went in vain as the infant was declared dead on the scene.
"The fire and rescue services department took 10 minutes to break the toilet bowl and extricate the newborn." Selangor Fire and Rescue Services Department head, Norazam Khamis, said.
Khamis added that the 37-year-old woman was completely unaware that she was seven months pregnant, Daily Record reported.
Khamis confirmed that the newborn was declared dead by Health Ministry personnel. The mother was reportedly rushed to the Tanjung Karang Hospital for treatment and is now in a stable condition.
In a similar but unrelated incident, a 36-year-old woman named Shalini was arrested after she allegedly killed her newborn by throwing it into a quarry pond near her house in Thiruvaniyoor, Kerala on June 2.
The incident came to light after Shalini, a daily wager, was rushed to the Tripunithura Taluk Hospital following some heavy bleeding. The doctors who examined Shalini confirmed that the hemorrhage was because she recently gave birth and informed the police.
Shalini reportedly left her house early on June 2 after telling her younger son that she was experiencing severe abdominal pain. She later delivered a baby at a rubber plantation near her house. The new mother allegedly proceeded to cover the infant in two shirts, tied a heavy stone to the body, and threw it into a pond barely 500 meters away from her home, the New Indian Express reported.
Shalini told the investigators that she killed the newborn out of shame of becoming pregnant while living separately from her husband.
Shalini was booked under the Indian Penal Code (IPC) Section 302 and presented before the magistrate. She was later remanded in judicial custody.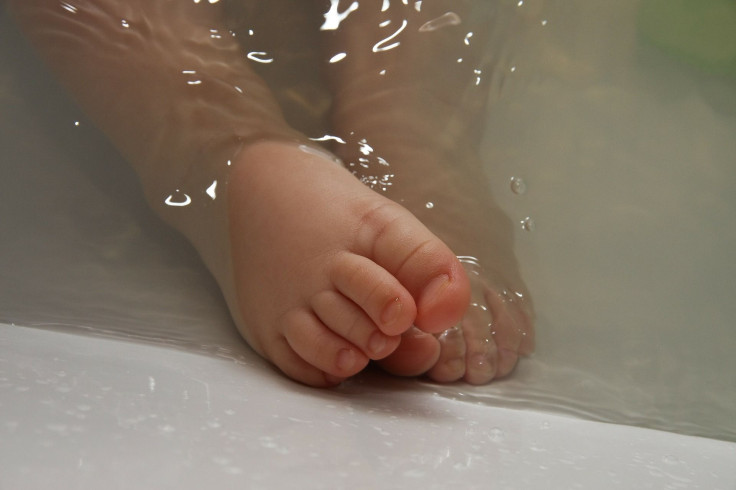 © 2023 Latin Times. All rights reserved. Do not reproduce without permission.