Jimmy Garoppolo lost the only chance that would probably convince the San Francisco 49ers to keep him following a loss to the Los Angeles Rams.
Although he tried valiantly to lead the team, it was just not meant to be. And the final plays that San Francisco had against the Rams have put an exclamation to that.
Garoppolo had a chance to lead the Niners to another comeback but the 30-year-old's last-gasp fling was simply off.
With no choice thanks to good coverage by the Rams, his pass went off on JaMycal Hasty and onto the waiting hands of linebacker Travin Howard.
It was the play that broke the Niners back, allowing the Rams to advance to Super Bowl 56 where they will meet the AFC Champion Cincinnati Bengals on Feb. 14 at the SoFi Stadium in Inglewood, California, ESPN reported.
For the Niners, it is time to decide although most are expecting a parting of ways. Although the two-time Super Bowl champion has a year left in his contract, San Francisco is expected to start transitioning to Trey Lance as its new quarterback moving forward.
According to NFL Insider Matt Maiocco who appeared on the Sports For All PH podcast hosted by Vincent Juico on July 2021, the only possibility of seeing Garoppolo stay on would be if he would somehow lead the Niners to the Super Bowl.
"If the 49ers go to the Super Bowl, win the Super Bowl, it's gonna be real tough for them to make that decision and move on from Garoppolo in the offseason," Maiocco said at the time.
However, the NFL Insider also added that the plan was always to go to Trey Lance. The 21-year-old took a backseat this season but after falling short, it looms as the sensible way to go.
"It's going to be Trey Lance. It's just a matter on when they make that decision when to go with Trey Lance over Jimmy Garoppolo," Maiocco explained.
As for Garoppolo, there are teams expected to take interest in him. However, that still depends on the money that the native of Illinois would be asking.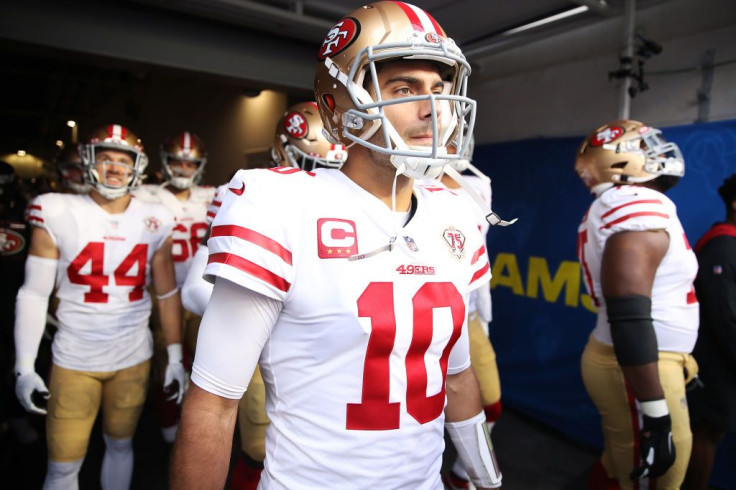 © 2023 Latin Times. All rights reserved. Do not reproduce without permission.