The Cleveland Browns are aware that as far as Deshaun Watson is concerned, there is a possibility he may not be allowed to play at all for the coming NFL season.
Although the initial prognosis is that he could be out for about six games, an NFL appeal could see him sitting out the entire 2022-23 NFL season at the least. This will depend on the decision of Peter Harvey.
With that in mind, the Browns need to consider other options. While they do have Jacoby Brissett as a starting quarterback option, it remains that they need to look at other and more tested play-callers in the market.
Right now, there is perhaps no other player that makes sense other than Jimmy Garoppolo of the San Francisco 49ers.
According to Mary Kay Cabot of Cleveland.com, the Browns are contemplating trading for the two-time Super Bowl champion should Watson be handed a significantly longer suspension.
However, any move for the 30-year-old quarterback may only happen either once the verdict is out or after six games. Brissett could be the starter in that stretch, a period that would be closely evaluated by Cleveland.
That span could also make sense for the Browns to evaluate if trading for Garoppolo makes sense. The 30-year-old QB is coming off offseason shoulder surgery and there is no telling if he is good to go as before.
Hence, it all becomes a waiting game for the Browns just like other NFL teams. Garoppolo is the only play-caller that appears to fit the needs of Browns head coach Kevin Stefanski.
For now, the Browns will be relying on Watson as their starting quarterback in Cleveland's preseason opener. Whatever comes after that is anyone's guess, perhaps the time when the Browns may need to explore other options for their starting quarterback conundrum.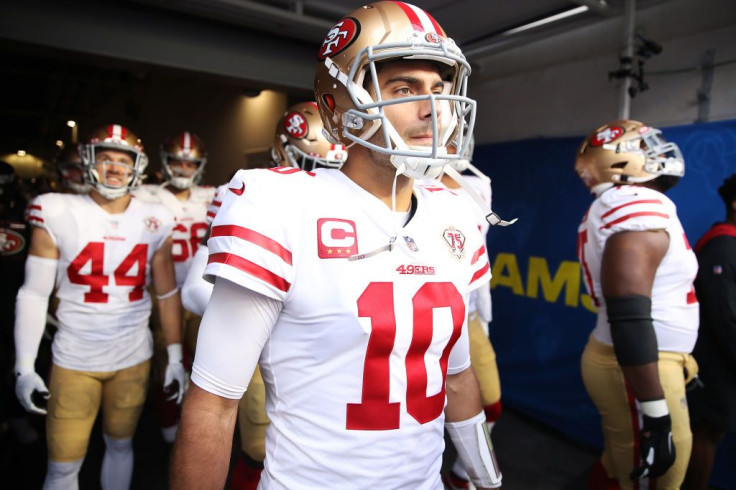 © 2023 Latin Times. All rights reserved. Do not reproduce without permission.