Baker Mayfield is close to moving to a new home with reports that the Cleveland Browns have agreed to a trade with the Carolina Panthers involving the 27-year-old quarterback.
According to reports, the Panthers will be sending a conditional 2024 fifth-round pick to Cleveland in exchange for Mayfield. Also, the said pick can reportedly be converted to a fourth-rounder based on playing time.
However, the deal will only become official once Mayfield takes and passes a physical in Carolina.
Once the deal is finalized, the top pick of the 2018 NFL Draft is anticipated to become the Panthers' new starting play-caller. Ironically, he will be strutting his wares against his former team when Carolina faces Cleveland in Week 1.
It was not mentioned how the money matters tied to Baker Mayfield were settled. The Browns are reportedly willing to shoulder as much as $10.5 million of the 27-year-old player's salary. The Panthers will be paying Mayfield about $5 million.
If added up, the totals may not match the original $18.8 million that is due to Mayfield. Per reports, the former top pick has agreed to a pay cut to help facilitate the deal.
With the Mayfield issue now resolved, attention shifts back to the Browns. Cleveland allegedly originally considered Mayfield a backup if new recruit Deshaun Watson would be meted a suspension for his legal troubles.
The NFL is reportedly contemplating handing the three-time Pro Bowler a lengthy suspension for sexual misconduct allegations.
So far, Watson has settled for 20 of the 24 lawsuits filed against him by women alleging sexual assault and harassment when he was still part of the Houston Texans, ABC News reported.
Watson's three-day hearing ended last week with Judge Sue L. Robinson expected to rule on any discipline after the NFL and NFL Players Association submit their post-hearing briefs.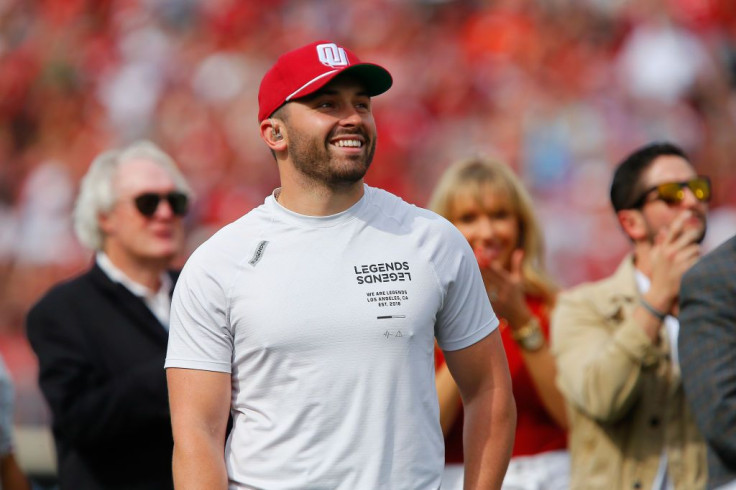 © 2023 Latin Times. All rights reserved. Do not reproduce without permission.