Baker Mayfield is open to anything with most believing he will leave the Cleveland Browns. However, it appears that reconciliation is not totally out of the picture, especially with the status of Deshaun Watson not looking good.
Speaking to Carey Murdock of SoonerScoop, the 27-year-old play-caller mentioned he was ready to move forward if the Browns were willing to do the same.
But as far as seeing Mayfield being the team's starting quarterback for the 2022-23 NFL season, he says that Cleveland would have to reach out for the process of reconciliation to get underway.
"No. I think for that to happen there would have to be some reaching out. But we're ready to move on, I think, on both sides," Mayfield said.
And while that made sense, such was shot down by NFL Insider Josina Anderson. The scribe claims that this was not what she was hearing, hinting that there may have some important things left out in the claim.
"Hold up now. This is not according to my understanding of how things went down –still unreported–prior to mandatory camp. There's always two sides to a story, but still…" Anderson replied.
Hence, there remains uncertainty on the status of Mayfield. The NFL is reportedly contemplating imposing a stiff sanction on the three-time Pro Bowler, one that could see him miss the entire 2022-23 NFL season.
Before these developments, Mayfield appeared determined to move to a new team. Two teams have been singled out as potential landing spots – the Seattle Seahawks and the Carolina Panthers.
With nothing certain, the Browns are likely to rely on Jacoby Brissett for its quarterbacking needs. He is listed as the team's backup. And unless the case of Watson or Mayfield gains some clarity, he could be the player that Browns coach Kevin Stefanski will have to rely on.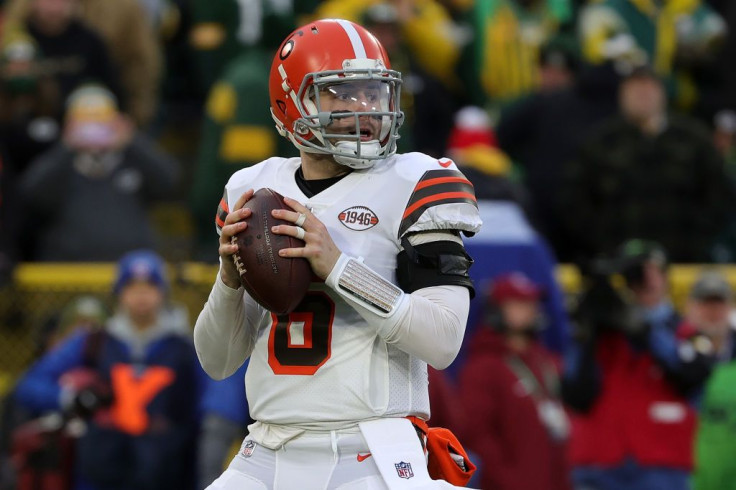 © 2023 Latin Times. All rights reserved. Do not reproduce without permission.