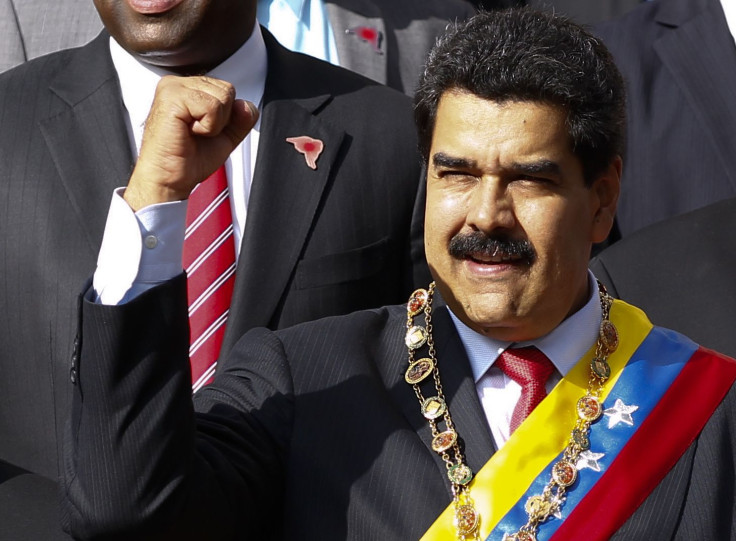 Venezuelan President Nicolás Maduro said on Thursday at a conference held to commemorate the 55th anniversary of the Cuban revolution that he would propose the inclusion of Puerto Rico to the Community of Latin American and Caribbean States (CELAC), an economic block of 33 countries, when the next summit is held in Venezuela later this month. Maduro called for Puerto Rico to "take the path of Latin America" in declaring itself independent from the United States and join the block, which currently excludes territories of France, the UK, Holland, Denmark and the US.
"I have asked Foreign Minister Elías Jaua Milano to prepare a document to propose, in the name of Venezuela, the incorporation of Puerto Rico to CELAC," Maduro said, according to El Nuevo Dia. "May Puerto Rico take the path of Latin America…One day we will see the birthing of a Republic of Puerto Rico and we will go together to consolidate its independence. It would be our greatest homage to the giants: to Bolívar, Martí, and to Chávez." He added, "If we really consider ourselves sons of Bolívar, sons of Chávez, let us never let go from our hearts the cause of Puerto Rico's independence."
The Latin American Herald notes that CELAC was created in December 2011 after another Latin American regional block, ALBA, excluded Cuba because of its record on democracy and human rights. Also on Thursday during the conference, Maduro announced the formation of a Cuba-Venezuela joint committee which would oversee issues ranging from economics to culture and energy, to be chaired by Venezuela's energy minister, Rafael Ramirez.
© 2023 Latin Times. All rights reserved. Do not reproduce without permission.