One of the two U.S. veterans captured by the Venezuelan security forces, under the orders of President Nicolas Maduro, has appeared for the first time on the national television.
Earlier this week, Maduro administration released photos and videos of the people they have captured off its coast, along with communication systems and ammunition they were carrying. Two of the men were identified as Luke Denman, 34, and Airan Berry, 41, both U.S. nationals.
The recent video shows Denman, directly looking at the camera and narrating his role in the attempt of what Maduro identifies as a "failed coup" and mentioned that it was planned by the U.S. security firm Silvercorp.
The video that looks heavily edited also identifies another man behind the camera who is asking Denman questions about his role in the coup and what he was doing in Venezuela. Several such "confessions" video has been released in the past by the Venezuelan government concerning other situations and has been heavily criticized by the human rights commission.
Moreover, Denman's confession video was recorded in the absence of an attorney.
The former U.S. special forces soldiers were captured over the last weekend after a "failed coup" to overthrow Maduro, as alleged by the president himself. Maduro has been vocal in blaming it's neighboring country Columbia, opposition leader Juan Guaido and the U.S. for plotting the coup against him.
All of them, however, have denied their involvement in any of this.
Silvercorp's CEO is Jordan Goudreau, who earlier himself claimed having trained over 300 men to plan the raid to topple Maduro. He further said that the coup has not failed but still in action and that his units have been activated in the south, west and east of Venezuela.
As per Maduro, the two captured veterans in Venezuela will be facing a trial in a civilian court for their alleged role in the coup. It is still not clear where the captured men have been placed in Venezuela and the Maduro administration is yet to comment on that.
Denman's mother, on the other hand, is desperately trying to get some information about the whereabouts of her son.
"We are trying to get information and looking for what we need to do here on our side," she said. "No one has contacted myself or my husband."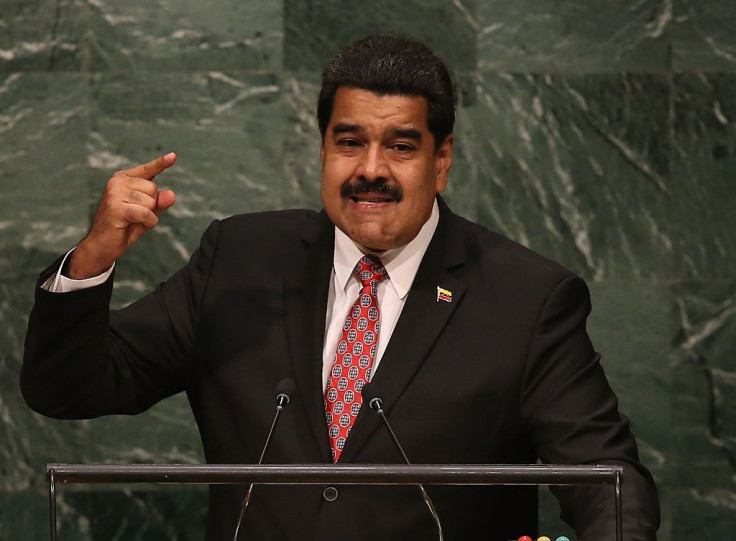 © 2023 Latin Times. All rights reserved. Do not reproduce without permission.