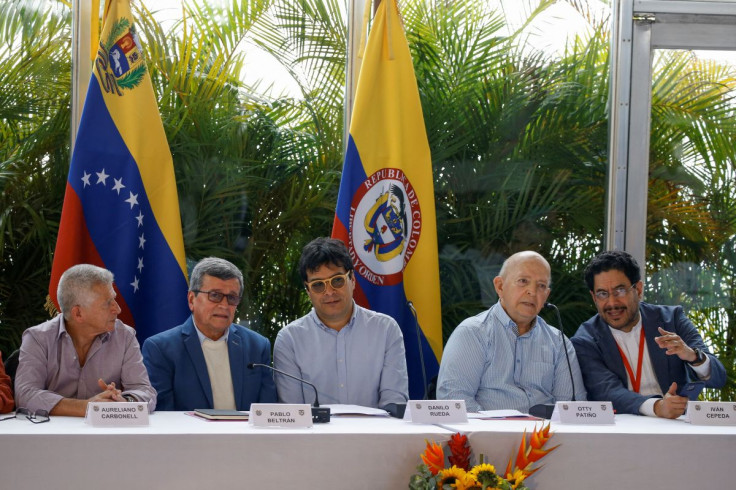 On Wednesday, an attack on an army base in Norte de Santander province left at least nine Colombian soldiers dead.
Rebels from the National Liberation Army (ELN) launched homemade mortar shells at the base in El Carmen, said the country's government, reported BBC.
The area where the attack happened is known to be an ELN stronghold.
Seven of the nine soldiers were serving their compulsory military service, and eight others were injured in the attack.
According to Al Jazeera, the attack is one of the deadliest to take place in the last several months.
This comes as the ELN and the Colombian government are in the midst of peace talks. The discussions are part of President Gustavo Petro's plan to bring "total peace" to the country.
Petro said on Twitter that a peace process should be "earnest and accountable to Colombian society."
He shared that he had called a meeting with the government's delegates and other nations that are involved in the truce efforts.
Since November 2022, peace negotiations have been underway between the two parties. More than two weeks ago, the government and the ELN held a second round of ceasefire negotiations in Mexico City. But so far no bilateral ceasefire has been agreed upon by them.
The attack is another setback to Petro's aim to get all of the illegal armed groups in Colombia to put down their weapons.
The government recently suspended the ceasefire that it agreed with the Gulf Clan, the country's main drug trafficking cartel.
Petro, a former rebel, is the first left-wing politician to be elected as the country's leader. Iván Duque, Petro's right-wing predecessor in office, broke off talks with the ELN. The decision was taken after the group exploded a car bomb at a police academy in Bogotá in 2019. As many as 22 people had died at the time.
The country has been dealing with internal conflict for nearly six decades. Government forces, organized criminal groups, right-wing paramilitaries and left-wing rebel groups have been clashing for control of territory. So far, more than 450,000 people have been killed in these clashes.
Violence and displacement have continued to affect civilians in parts of Colombia where armed groups and criminal organizations are still fighting. They clash over control of lucrative resources like illegal mining operations and drug routes.
© 2023 Latin Times. All rights reserved. Do not reproduce without permission.