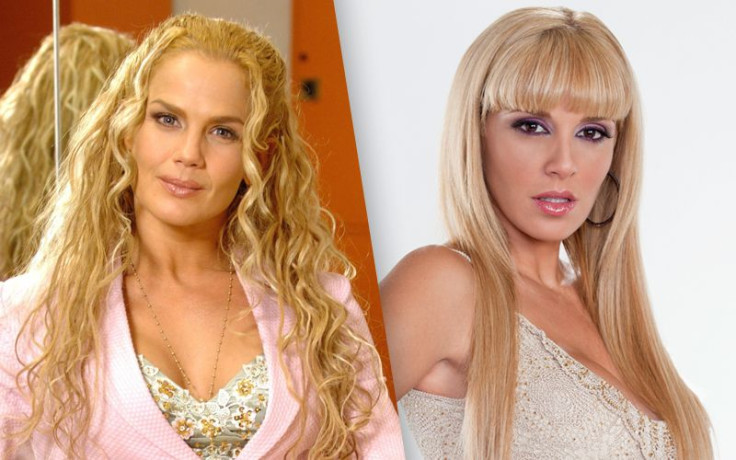 When a reporter gives Niurka Marcos camera time, they know they will hit the jackpot as the Cuban actress never holds back. This time around she is weighing in on her fellow countrywoman Malillany Marín. Remember how the "Hoy" host was completely ignored by photographers during an event in Mexico? Marín had a feud with a photographer after he asked her to attend an exposition that he was presenting. Rumor has it that she accepted, but under the condition that she would get paid for attending. The photog refused as he was asking her for a favor and he didn't have the budget to pay all of his celebrity guests. Marín refused to go and help out a friend that in turned helped her when she was just starting her career out.
So the photogs took revenge during an event Malillany was invited to. She attended an event and the photographers banded together, turned their backs on her and did not snap one single photo. Marín posed as one or two people that didn't get the memo continued to do their work. Thankfully there was a reported from the morning show "Hoy," where she participates and interviewed her. It was a sad moment and it must've been very difficult for the Cuban actress to keep her composure and not react on the emotions she was feeling during the awful incident. So guess who is commenting on this moment? Not Carmen Salinas, but someone equally as opiniated as her. Yes, Niurka Marcos.
Niurka went on an insult rant in defense of the press. "When people are two-faced, sooner or later reality will show their back and that's what happened with Malillany," she said. "She is not honest and goes through life hypocritically and that's why what happened with photographers happened. You shouldn't charge the press because thanks to the press, artists exist. I don't gain points with the press, they know that I speak strongly about everything, because the career of an artist is a trilogy: talent, press, public. A friend asked for her support and it's sad seeing how big names like Carla Estrada and Carmen Salinas did give their support and she didn't, they didn't charge. Malillany is nobody."
© 2023 Latin Times. All rights reserved. Do not reproduce without permission.