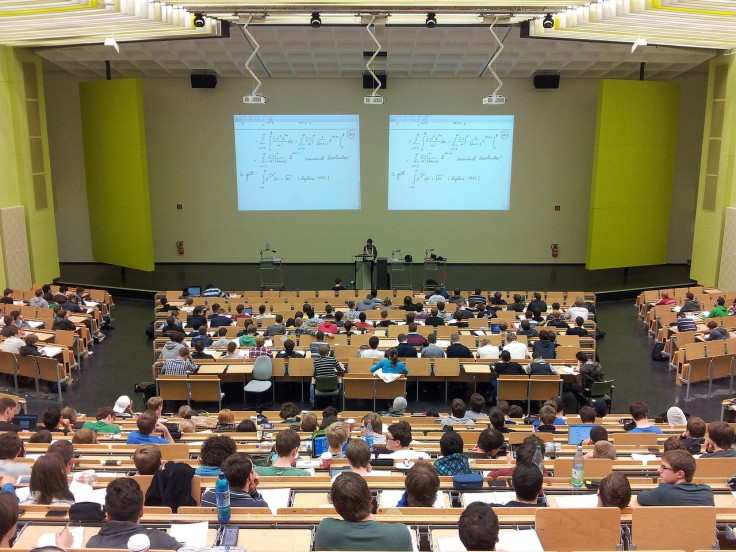 The United States Department of Agriculture (USDA) has awarded a $20 million grant to four Hispanic-serving institutions, including the New Mexico State University (NMSU).
The Leading Hispanics to Federal Agency Employment grant is to create a five-year program that will help Hispanic students with careers in agriculture. It is part of a $262.5 million investment in higher education institutions funded by President Joe Biden's Inflation Reduction Act.
Texas A&M University-Kingsville will serve as the grant's lead institution and work with Texas State University and the University of Puerto Rico-Mayagüez apart from NMSU. Together, they will create pathways for students to enter the agricultural, federal food, natural resources and human sciences workforce after finishing college.
"It comes down to helping Hispanic students learn the skills they'll need to enter the workforce in agriculture-related careers," Clint Löest, a grant co-director and animal science professor in NMSU's College of Agricultural, Consumer and Environmental Sciences, said, according to KTSM 9 News.
The program will begin in high school and offer the students support as they move to college and finally to federal employment.
Shannon Norris-Parish, an assistant professor at NMSU, shared that under the program, "unique experiential learning possibilities such as internships, educational tours, leadership conferences and professional development seminars" will be provided.
"This program is designed to increase opportunities for Hispanic students to pursue studies in agricultural sciences or related fields in hopes of establishing a federal employment pipeline," she said, as per KRQE News.
Apart from this grant, the USDA started an internship program for students who have migrant and farmworker backgrounds this summer.
In June, eight students started paid 10-week internships in Washington, D.C. with USDA's Natural Resources Conservation Service and Farm Service Agency. The internships were for the students to gain work experience and learn about career opportunities available within the department.
Abigail Sanchez, an intern for the USDA Office of Partnership and Public Engagement, said she had the opportunity to "shadow the acting chief of staff and coordinate with different program liaisons to accomplish our work," according to the agency's news release.
Lisa Ramirez, director of the Office of Partnerships and Public Engagement, which administers the program, thinks these internships allow USDA to provide "work experience to aspiring young leaders while making them aware of the many career opportunities within the department."
The program was created in partnership with the National HEP/CAMP Association and consists of colleges, universities and non-profit organizations that administer such programs.
© 2023 Latin Times. All rights reserved. Do not reproduce without permission.