US President Joe Biden's decision to withdraw the US troops from Afghanistan hasn't impressed many as the nation is being taken over by the Taliban and many Americans are stranded there awaiting evacuation. But a billboard in Wilmington, North Carolina mocking him over this decision, has been given a thumbs up by many.
The digital roadside display rotated between two photos of Biden, according to Fox News. One shows him with an ice cream cone juxtaposed in front of a photo of a military helicopter leaving the US Embassy in Kabul, Afghanistan.
The second one is his photo peeking through curtains.
One Twitter user said that he loved the photos on the billboard, and called the president a horrible man, and a "phony, clueless, lying, hypocritical and race-baiting political opportunist." Another found the images epic, but not in a funny way, and said that Biden should be impeached for even contemplating leaving Americans behind in Afghanistan.
The billboard also caught the attention of former US President Donald Trump's son Donald Trump Jr., who shared the shots on Instagram and wrote, "This is apparently a billboard in Wilmington North Carolina from the pics that a buddy sent me. They get it. Thanks guys, hopefully the rest of the world doesn't have to keep learning the hard way about the Biden administration's incompetence."
On Monday, senator Tom Cotton said that after opening his phone lines to all US citizens stranded "behind Taliban lines," between "400 and 500 people" called up in a period of between 12 and 18 hours asking for assistance.
Meanwhile, Trump criticized the Biden administration for withdrawing US troops from Afghanistan first, leaving American civilians at the mercy of the Taliban. The former president called this move the "lamb being led to slaughter," New York Post reported.
Trump said that pulling out the US troops is the right thing to do, but the way they did it "will go down in infamy". "There has never been a more stupid group of people doing a withdraw. This is unbelievable when a military leaves first and then they say, 'Oh, we have to go back and get ours,'" Trump said.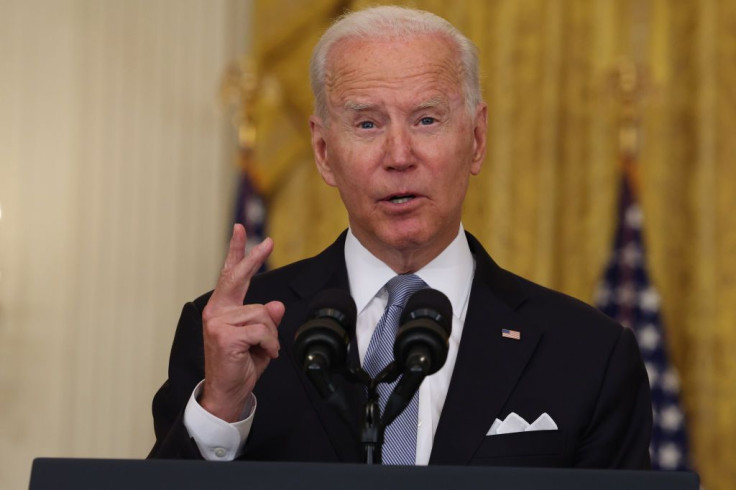 © 2023 Latin Times. All rights reserved. Do not reproduce without permission.