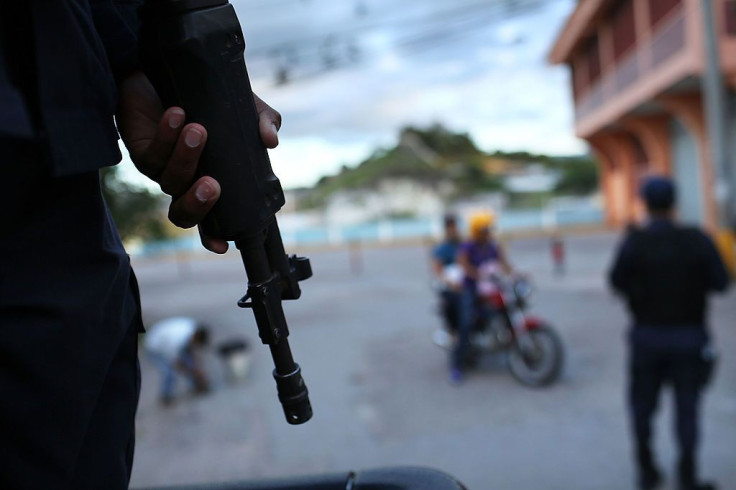 Five are confirmed dead after a wellness check escalated into a 13-hour standoff on Wednesday near Boone, North Carolina.
In a statement, the Watauga County Sheriff's Office confirmed that suspected shooter Isaac Alton Barnes, 32, was one of the five confirmed casualties after dying of a self-inflicted gunshot wound.
Barnes reportedly opened fire on two deputies who arrived at the Hardaman Circle home at 9:44 a.m. Wednesday for a wellness check. Law enforcement was notified to visit the area when members of the family did not report to work that morning and were not responding to any calls, the authorities said.
Reuters reports that the deputies were identified as K-9 Deputy Logan Fox, 25, and Sergeant Chris Ward, 36, both sustaining fatal injuries from Barnes' gunfire. Ward, a father of two and eight-year veteran, was extracted from the scene and flown to Johnson City Medical Center in eastern Tennessee for treatment but died on arrival. Fox, a two-year veteran of the sheriff's office, died on the premises of the Boone home.
After the initial shooting Barnes managed to barricade himself in one of the closed-off areas of the home, as his standoff with the authorities ensued. The sheriff's office told USA Today that officers from some 15 law enforcement agencies had responded to the home during the course of the 13-hour stalemate.
The suspected shooter continued to periodically fire in the general direction of the responding law enforcement until Wednesday evening. Barnes managed to shoot a third law enforcer during the impasse, but the gunfire's impact was cushioned by the police's ballistic helmet.
The standoff ended shortly before 11 p.m. Wednesday after a gunshot rang out from inside the Boone, North Carolina home. Morganton Department of Public Safety Major Ryan Lander confirmed to CBS News that the gunman appeared to have killed himself.
Inside the home, the bodies of Barnes' mother Michelle Annette Ligon, 61, and stepfather George Wyatt Ligon, 58, were also found. Barnes is suspected of gunning the two members of his family before the first deputies arrived on the scene Wednesday morning. The suspected shooter's body was found along with a large cache of weapons.
© 2023 Latin Times. All rights reserved. Do not reproduce without permission.