A routine wellness check escalated to a standoff late Wednesday morning after two deputies were shot near Boone, North Carolina.
The two deputies were sent to the area for a wellness check after local law enforcement was notified at 9:44 a.m. that members of the family have not reported to work and were not responding to any calls, the Watauga County Sheriff's Office said, noted CNN.
Arriving at the home in Hardaman Circle, authorities attempted to enter the household upon noticing that all the vehicles the family were still parked on the premises. The suspected shooter proceeded to open fire at the deputies as they stepped inside the house.
The incident has resulted in an ongoing standoff, with the unidentified shooter reportedly barricaded in one of the closed-off areas of the home.
The Boone Police Department, as well as law enforcement from the Ashe and Wilkes counties, have responded to aid deputies in the Brown's Chapel area of Watauga County amid the disturbance. A SWAT tactical van from the neighboring Caldwell County Sheriff's Office also arrived at the scene late Wednesday morning, along with agents from the North Carolina State Bureau of Investigation and at least three ambulances.
One of the injured deputies has been extracted and flown via a medical helicopter to Johnson City Medical Center in eastern Tennessee for immediate treatment. The other deputy involved in the initial shooting is reportedly still on the premises. The current condition of both deputies remains unknown.
The suspected shooter's standoff with authorities is still underway, with the unidentified individual active and periodically firing in the general direction of the responding law enforcement.
Homeowners in the area have been alerted by authorities to shelter at home and secure their doors and windows. Residents nearest to the home have been evacuated.
Nearby Mount Vernon School went on lockdown at 11 a.m. Wednesday morning to ensure the security of their students, but parents have now been allowed to pick up their children to bring them safely home. Hardaman Circle neighborhood is also about six miles from the Appalachian State University's campus.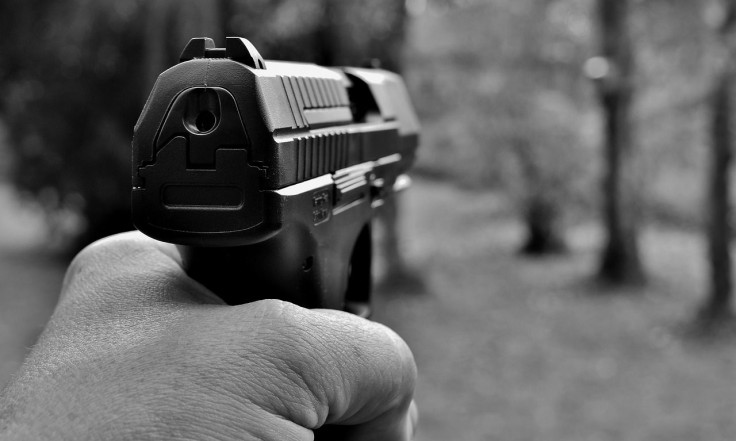 © 2023 Latin Times. All rights reserved. Do not reproduce without permission.