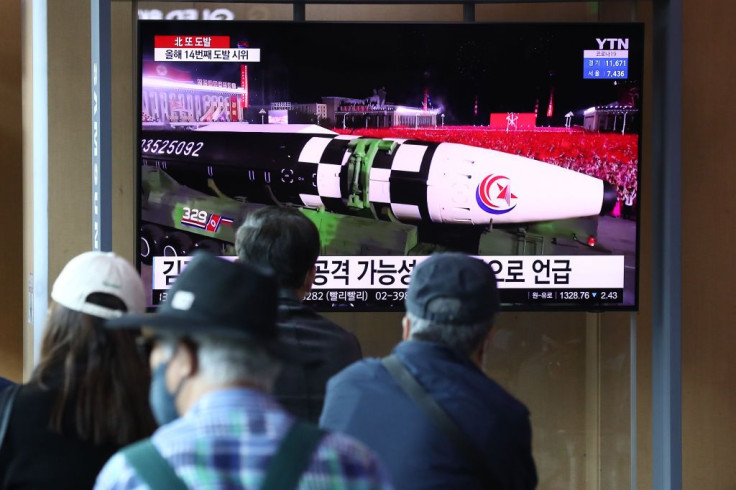 North Korea launched a ballistic missile on Wednesday aimed toward its east coast. The missile comes less than a week before South Korea's newly elected President Yoon Suk-yeol will be sworn in.
According to Bloomberg, the missile is believed to be a medium-range ballistic missile that was launched sometime before noon local time. Its origin was detected in an area near Pyongyang Sunan International Airport. Seol's Joint Chiefs of Staff said Japan's Coast Guard had also reported the launch which flew some 470 kilometers reaching a top altitude of 780 km and a speed of Mach 11.
Japanese Prime Minister Fumio Kishida told reporters while visiting Rome, that North Korea's launch "threatens the peace and security of the international community and is absolutely unacceptable".
This is the 14th weapons test this year with the last launch from April that saw the North's first intercontinental ballistic missile (ICBM) since 2017. A media outlet focused on North Korea also said it had obtained photographs that showed white smoke zipping in a vertical trajectory against the sky. The weapons test may well be part of Kim Jong Un's nuclear weapons program as North Korea said it plans to ramp up its nuclear capabilities.
"Our military is tracking and monitoring related movements to prepare against the possibility of an additional launch, and it is maintaining a full readiness posture," the JCS assured reporters.
Even with diplomatic pressure mounting on North Korea from its regional neighbors as well the United States, Kim Jong-Un has promised to kick up its heels in developing its nuclear arsenal in his speech during the military parade that marked the founding anniversary of the North Korean People's Army.
Talks between North Korea and the U.S. on laying down its nuclear weapons program are at a standstill as sanctions on the country continue and it grapples with impoverished citizens. South Korea's newly elected president is believed to have a more hardline stand in approaching issues with North Korea, prompting even more concern on South Korea provoking its northern counterpart. South Korean President-elect Yoon Suk Yeol's team has denounced the latest missile launch, citing it as an "outright violation" of United Nations resolutions.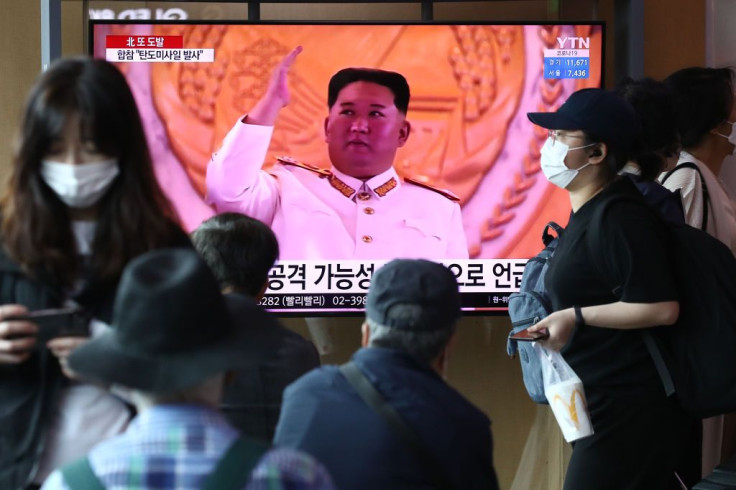 © 2023 Latin Times. All rights reserved. Do not reproduce without permission.