North Korean leader promised to ramp up the development of nuclear arms after showing off during a parade marking the country's 90th anniversary of the foundation of the NoKor army.
The parade provided a glimpse of Kim's ambitions for his weapons program, particularly in the North Korean leader's intent to develop solid-fueled missiles that would be easier to hide from foreign spy agencies in Pyongyang, CNN reported.
Among those shown at the parade included intercontinental ballistic missiles which experts believe puts the entire US mainline in range.
Aside from that, there were multiple giant rocket launchers, a Hwasong-17 ICBM and submarine-launched ballistic missiles – all paraded through the streets of the North Korean capital.
According to Kim, any country that would try to confront Korea would "cease to exist." He described the nuclear forces as both a "symbol of national power and the basis of their military power."
"True peace can be trusted and national dignity and national sovereignty can be guaranteed by the powerful self-defense force that can overcome the enemy," the North Korean leader said in a statement.
Kim however stressed that the first mission of the nuclear force was to deter war. However, he added that anyone who tried to take away the fundamental interests of our country, our nuclear force will have no choice but to carry out its second mission.
The North Korean leader did not get into details on what he meant by the "second mission."
Of the nuclear arms shown, it was the Hwasong-17 that captured the most attention. It is considered Pyongyang's greatest military achievement yet which North Korea claims was successfully tested last March.
The launch was described as a "powerful nuclear war deterrent" with Kim saying that the country was "fully ready" for any potential military confrontation with the United States.
The US and South Korea have disputed North Korea's claims of having test-fired the Hwasong-17, suggesting the Mar. 24 launch was a test of the older and slightly smaller Hwasong-15, a missile first tested in 2017.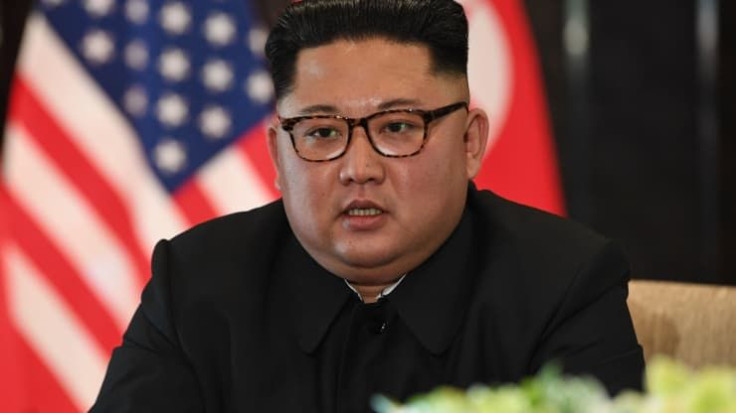 © 2023 Latin Times. All rights reserved. Do not reproduce without permission.