Civilians from Ukraine seeking refuge in other regions such as the United Kingdom find themselves facing a new issue with reports that their visa applications are being processed at a different pace.
According to BBC, some families are forced to wait and resort to temporary lodgings in succession as the UK Home Office works on their visa applications.
One family that has had to deal with such a problem is Kateryna Karpenko. She persuaded her nephew, Nikita Sherpel, as well as her parents, Oleksandr and Vira, to flee Russia and apply to join her in the UK. Kateryna has lived there for over 10 years.
However, the normal processing time to secure a visa has not gone the usual route. From an estimated five-working day wait, they have been waiting for more than a month for it to come out. Such has resulted in them moving from one place to another for lodging.
"They had to go through a lot, fleeing Ukraine, and they have no idea what's happening with our home, our family, our lives," Karpenko quipped.
Changes have reportedly been made within the UK Home Office system. This includes using simpler forms and increasing the number of personnel to help with visa applications.
But despite these claims, complaints have come in alleging that the UK Home Office has conducted a chaotic and overly-bureaucratic response to the Ukrainian refugee crisis – resulting in the more than expected five-day waiting period.
The same holds for Ukrainians seeking refuge in the United States through Mexico, Fox 5 reported.
Called "Uniting for Ukraine," a new program by the Biden Administration, the United States will reportedly no longer allow Ukrainians to get their visa in Europe and fly directly to the US.
Thousands have fled via an informal route to Mexico to get into the US. Most made their way through Tijuana but a small number traveled to Matamoros.
"An officer came up to us and told us that they could no longer allow Ukrainians to pass through here that they have orders to close this particular section of the border," Nadiia Pyshnova said after trying to cross into the US through the Brownsville Port of Entry along with her daughter in law and grandson.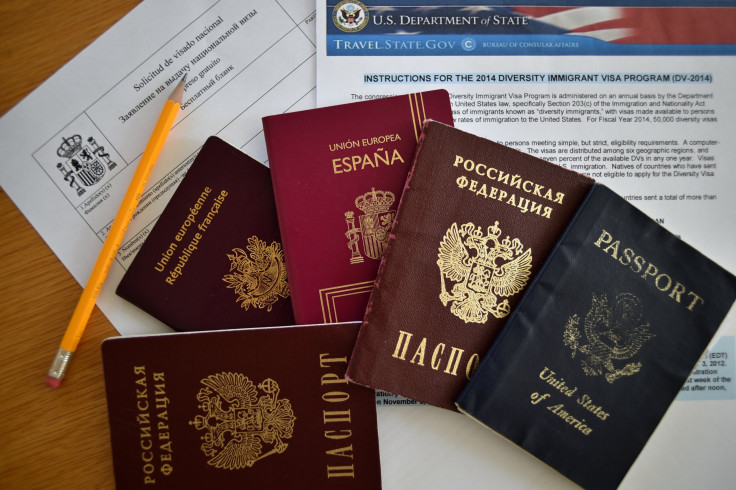 © 2023 Latin Times. All rights reserved. Do not reproduce without permission.