North Korean leader Kim Jong Un is pushing for a crackdown on abusive officials who use their powers to commit "unsound and non-revolutionary acts". The move was part of the affairs he discussed with the ruling Workers' Party plenary meeting on Sunday, where he mentioned his intent to solidify his rule and get North Koreans to rally behind his leadership propaganda even in the midst of an economic struggle.
According to ABC News, Kim was not specific about these abuses but emphasized the need for greater internal unity to overcome the country's ongoing Covid-19 outbreak topped off with a long list of economic difficulties. North Korea's state media said these acts of abuse and bureaucratism among top party officials will be investigated by his party's auditing commission along with other local disciplinary supervision systems to enable the promotion of a monolithic leadership of the Workers' Party and show a strong discipline system through its broad political activities.
Previously, foreign experts have cast their doubts over the recent Covid-19 outbreak, as North Korea seemingly appeared to blur out actual statistics and manipulated the numbers of infected people. The speculation on this strategy weighed much on the political damage to Kim as his leadership propaganda tries to keep up a strong internal control over ensuing issues. While the country grapples with elevated restrictions on movement in the wake of the Omicron variant, experts say this could further put an economic strain on North Korea.
However, despite the looming health crisis in the country, South Korea's Joint Chiefs of Staff said it detected a number of flight trajectories from the North on Sunday morning. They believe these to be long-range guns that fired artillery pieces into the sea. During the national security council meeting last week, officials expressed concerns over North Korea's threats of upgrading its weapons systems in the face of provocations from the United States, the west, South Korea and its neighboring nations including Japan.
The artillery launches last weekend are what foreign experts describe as North Korea's pressure on Seoul and the United States, to relax its international sanctions and arrange for other concessions.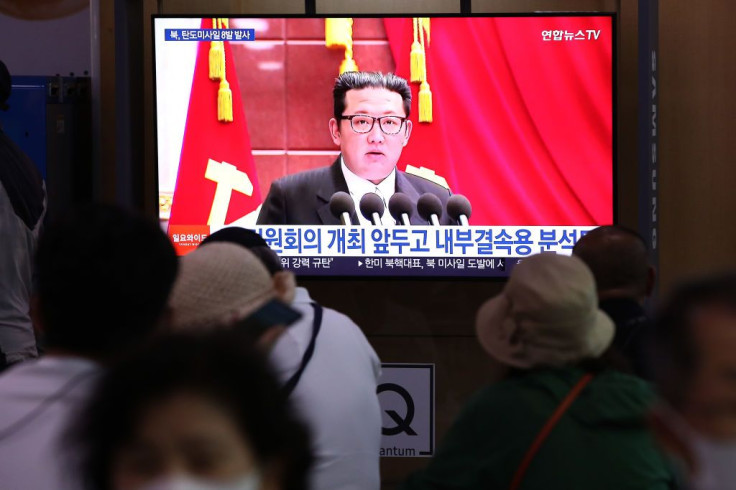 © 2023 Latin Times. All rights reserved. Do not reproduce without permission.