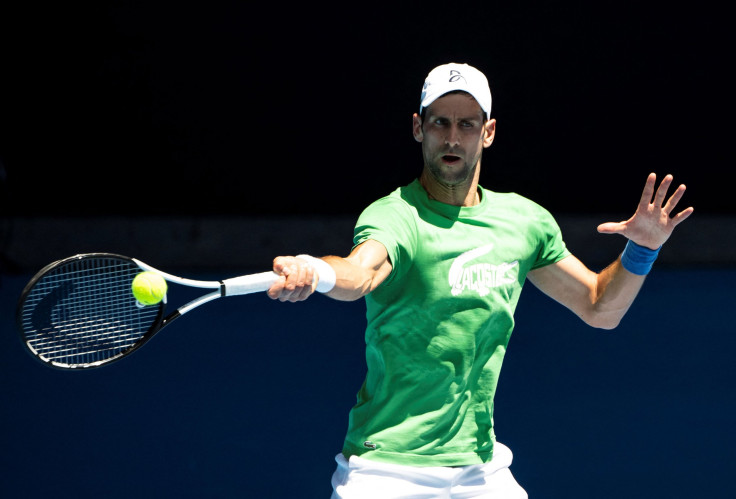 Tennis star Novak Djokovic was seen smashing his racket in frustration during the Wimbledon final on Sunday.
Djokovic's frustrations were apparent while he was playing the last set of the final against 20-year-old Carlos Alcaraz.
Djokovic was looking to come back to win his 24th Grand Slam title. But the star went down 3-1 to Alcaraz in the last set, reported Fox News.
Alcaraz, a rising tennis superstar, hit an impressive winner after bouncing line-to-line to try to keep his opponent from forcing another deuce.
The youngster picked up the point and the game to go up 3-1 in the set, and then Djokovic took his racket and smashed it into the net post.
During the entire match, Alcaraz made Djokovic work a lot. The youngster lost the first set, but then he put the Serbia athlete on his heels by winning the next two sets. It included a tiebreaker in the second set. It helped to snap Djokovic's streak of 15 consecutive tiebreaks victory at Grand Slams.
Towards the finish line came, the two players produced some of their best tennis with Alcaraz emerging as the winner.
Djokovic, who had already won the Australian Open and the French Open this year, was aiming for his eighth victory at Wimbledon.
Later, Alcaraz, who won his first Grand Slam title last year at the U.S. Open, said, "it's a dream come true for me."
He shared that for him, it's incredible and that it was a "dream come true to be able to play on this stage." He said that it's amazing for a boy who is just 20 to win the title and that he didn't expect to "reach these kinds of situations really fast," as per CNN.
He felt really proud of himself and the team that he has. He was happy with the work they put in "every day to be able to live this experience."
As for Djokovic, he broke down in tears on the court afterward. The seven-time Wimbledon champion got emotional while addressing his children who watched the final match from the players' box. He told his family that he loved them and he thanked them for supporting him.
© 2023 Latin Times. All rights reserved. Do not reproduce without permission.