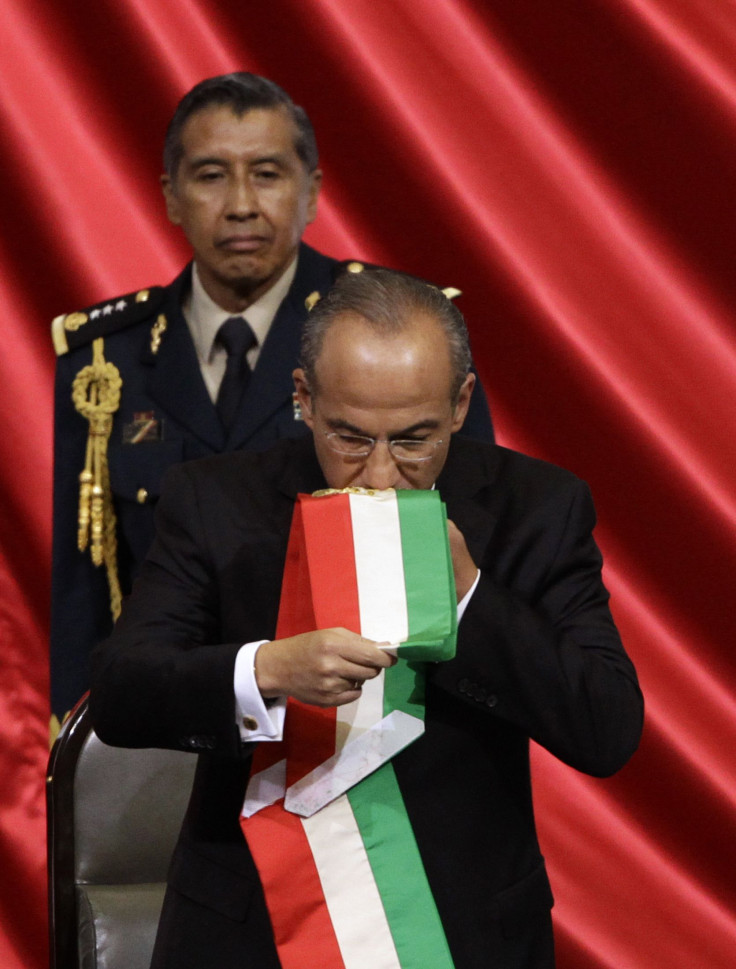 The German magazine Der Spiegel reported on Sunday that classified National Security Agency (NSA) documents leaked by former contractor Edward Snowden show that the agency's spying goes back further than previously reported. The magazine wrote that the documents indicate that the NSA hacked into an email account used by Felipe Calderón, president of Mexico from 2006-2012, and members of his cabinet during the time he was in office. That email domain was said in the documents to contain "diplomatic, economic and leadership communications which continue to provide insight into Mexico's political system and internal stability", with the president's office serving as "a lucrative source."
According to Der Spiegel, the document comes from the NSA division called "Tailored Access Operations" (TAO), which develops special methods for especially difficult intelligence missions and carries them out. That category, it reports, included the surveillance of Mexico. The document, classified as top secret, refers to a successfully accomplished mission occurring in May 2010 dubbed "Flatliquid". "TAO successfully exploited a key mail server in the Mexican Presidencia domain within the Mexican Presidential network to gain first-ever access to President Felipe Calderon's public email account," the document says of the operation.
Outrage is likely to be renewed south of the border in wake of the revelations. After Brazilian television network TV Globo reported - again based on classified files leaked by Edward Snowden, who has been granted temporary asylum in Russia - that current Mexican president Enrique Peña Nieto had been the object of eavesdropping when he was still a presidential candidate, Peña Nieto summoned the US ambassador and publically demanded an investigation into the matter. "If it is proven that an action took place, with the use of espionage means, this is clearly not permitted and it is outside the law," he told reporters, adding that he would seek to "make very clear our position that, eventually having existed some type of espionage with behavior or forms that do not adhere to law, obviously Mexico rejects them, condemns them and demands that there be a delineation of responsibilities and an investigation into the topic", a statement which prompted a call from President Barack Obama to assure that an investigation would be carried out.
Law enforcement agencies with the Calderón administration shared intelligence with their US counterparts to an unprecedented extent during his time in office, which saw some 70,000 Mexicans killed in drug-related violence after Calderón sent the military to arrest kingpins and establish control over key turf. But even as the NSA program listed the drug trade as its number one priority for intelligence-gathering in Mexico, it was casting a wide net for information about one of its number three priorities: Mexico's leadership.
The American Embassy in Mexico told the Los Angeles Times in a statement that the US would not comment on the allegations. "As a matter of policy, we have made clear that the United States gathers foreign intelligence of the type gathered by all nations," it said.
RELATED: Brazil President Dilma Rousseff Blasts Obama Over NSA Spying
© 2023 Latin Times. All rights reserved. Do not reproduce without permission.