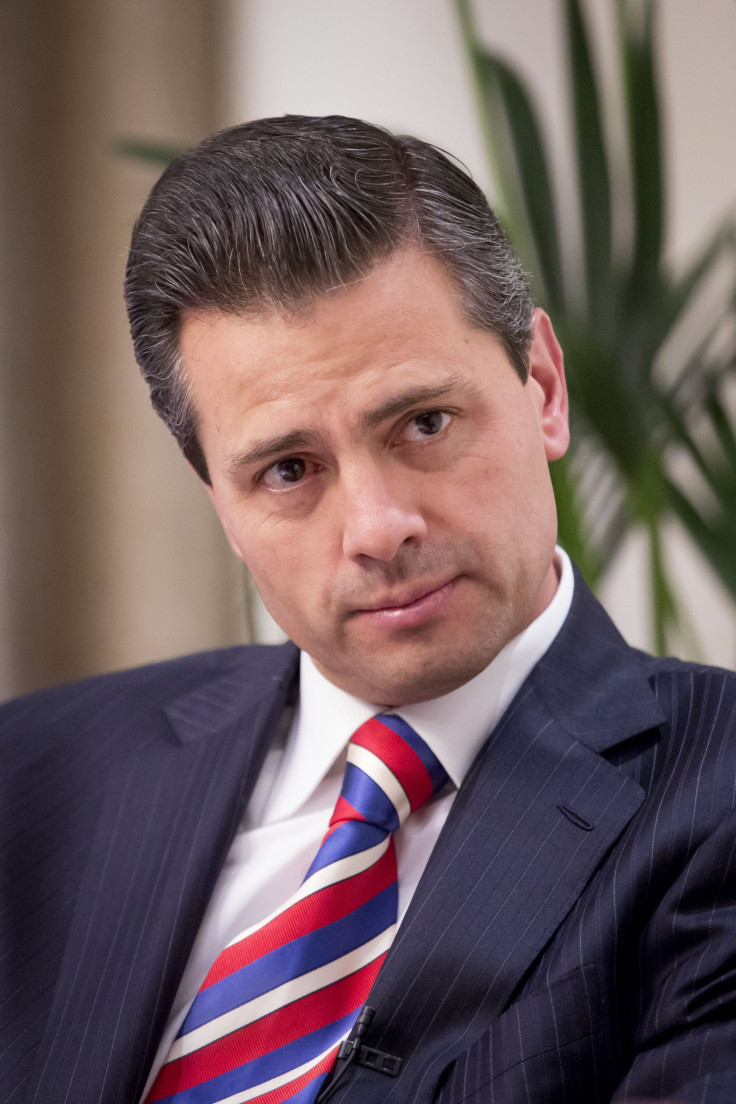 Among the thousands of classified documents which make up the so-called "Snowden files", named as such for Edward Snowden, the former NSA intelligence analyst who leaked them, is a June 2012 document which indicates that the agency spied on the presidents of Mexico and Brazil, according to Guardian journalist Glenn Greenwald. Greenwald said on Sunday night on the Brazilian news program "Fantastico" that the spying carried out by the NSA extended to the interception of messages to top aides of both presidents. That included emails and telephone calls from Brazilian President Dilma Rousseff as well as text messages and emails - a few of which are excerpted in the NSA document - from Mexican President Enrique Peña Nieto in the month before his election and on into his presidency. It's unclear as to whether the spying has continued since then.
According to La Jornada, the June document details the steps by which the agency was able to access information of the presidents and their staff using DNI Presenter, a program which enabled the agency to open and read messages intercepted in a systematic sweep of telephone, email, Internet and server networks. Among the 85,489 messages captured from Mexican President Enrique Peña Nieto were two which the NSA described as "interesting", in which the soon-to-be president tells an undisclosed member of his staff who he will appoint as press secretary in his cabinet. Greenwald told the Associated Press in an email that the June 2012 document "doesn't include any of Dilma's specific intercepted messages, the way it does for Nieto." He added, "But it is clear in several ways that her communications were intercepted, including the use of DNI Presenter, which is a program used by NSA to open and read emails and online chats."
Brazilian lawmakers expressed outrage after Greenwald's appearance on "Fantastico" and continued to call for a wide-ranging investigation into the NSA's spying program, according to the Associated Press. Brazilian Justice Minister Jose Eduardo Cardozo told the newspaper O Globo on Sunday night that "if the facts of the report are confirmed, they would be considered very serious and would constitute a clear violation of Brazil's sovereignty." The US Ambassador to Brazil, Thomas Shannon, met with his Brazilian counterparts at Brazil's Foreign Ministry on Monday. After reports emerged earlier this month - also originating with Greenwald - that Brazilian citizens and politicians had been the object of spying from the NSA, Brazilian Ambassador Jose Eduardo Cardozo flew to Washington to meet with a group of US officials that included Vice President Joe Biden and Attorney General Eric Holder. But Cardozo said upon the conclusion of the meeting that their explanations "were not sufficient" to explain the spying.
RELATED: Stratfor Memos Leaked By WikiLeaks Show US DEA Asked White House Permission To Kill Drug Kingpin Joaquin 'El Chapo' Guzman
© 2023 Latin Times. All rights reserved. Do not reproduce without permission.