A new set of certifications at the Korean National Radio Research Agency suggests that NVIDIA will unveil the new GeForce RTX 3080 or 3090 next month.
The alleged printed circuit board (PCB) designs for the GeForce RTX 3090 or GeForce RTX 3080 made the rounds online on Friday, just a week after details about NVIDIA's next-generation graphics cards had been leaked on Twitter. The board is assumed to be the Founder's Edition of the RTX 3080 or 3090, which will be the flagship of NVIDIA's upcoming successor to the RTC 2000 line.
Two weeks ago, a well-known leaker shared on the social networking site the PG133 board allegedly reserved for NVIDIA's own Founders Edition models. Rumor has it that the PG132 board design will be the one employed by third-party graphics card manufacturers, while the PG133 will be the one to represent the Founders Edition in the form of a striking new design.
NVIDIA is known to use the same PCB for multiple graphics card models. In the leaked certifications, the board is labeled as "R-R-NVA-PG133A" by NVIDIA Corporation. Since the RTX 3080 and 3090 names are not set in stone yet, nobody can tell whether the new certifications are for the widely touted graphics cards.
Whatever the case, however, the GPU should be bracing up for its launch soon because such certifications usually take place just before the release of the actual product. Since the certification is one of the final steps before the actual product ships, the possibility of the RTX 3080 or 3090 coming out soon cannot be ruled out.
Moreover, the timing of the certification coincides with the upcoming GeForce Special Event slated for Sept. 1. With a big event just around the corner, it makes sense to assume that NVIDIA will unveil its next-gen graphics cards on the same date.
Meanwhile, the NVIDIA GeForce RTX 3080 and GeForce RTX 3090 are expected to be a huge jump in terms of performance from the current Turing model, offering as much as 24 GB of GDDR6X memory. However, the high-end models of the flagship cards will reportedly feature a serious step up in pricing, with the Founders Edition model pegged at $1,499.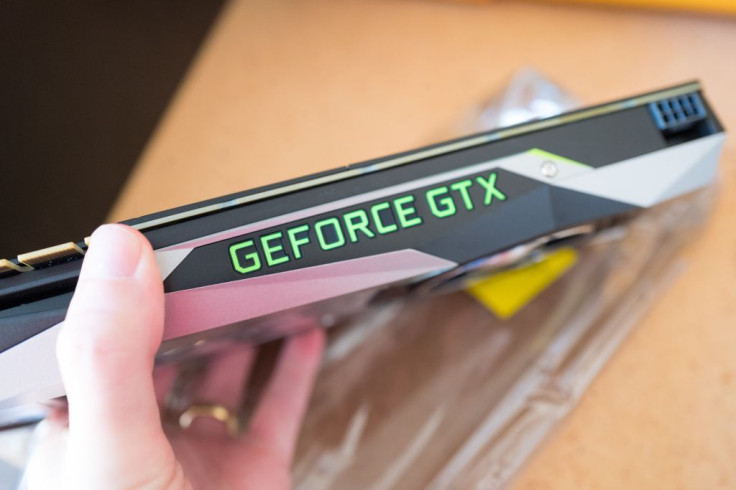 © 2023 Latin Times. All rights reserved. Do not reproduce without permission.