The long-awaited Nvidia GeForce RTX 3080 Ti is finally out of the bag. The GPU was officially unveiled at the Computex 2021 event although there were some details missing. But at first glance, the said graphics card looks a lot like the RTX 3080 from the outside.
And while details are limited, there are noticeable upgrades. At the top of the list is the memory where the Nvidia GeForce RTX 3080 Ti will come with 12 GB of GDDR6X memory. This is higher compared to the 10 GB that the RTX 3080 had to offer. Aside from that, it will also have 34 shader-TFLOPs, 67 RT-TFLOPS and 273 Tensor-TFLOPS. Unofficially, it may also come with 10,240 CUDA cores, instead of the previous suggested 10,496 cores.
Set to be available by June 3, folks who are looking for a credible GPU to get should be excited. However, there was one thing that may taint their expectations and that is the Nvidia GeForce RTX 3080 Ti graphics card's availability. Most have probably heard that getting hold of them has been a problem so concerns on that and stock is something up in the air.
Along with that comes the concerns of hoarding, something that scalpers and bots have been up to. Consumers are hoping that retailers have something prepared for such practices to ensure that the Nvidia GeForce RTX 3080 Ti are properly disseminated to users.
One thing about the Nvidia GeForce RTX 3080 Ti that could address that is its price. As most feared, the GPU is priced at a lofty $1,199. Aware that cryptominers have been known to hoard these graphics cards so that video editors and gamers cannot afford one, the pricing standpoint could help ease that issue.
For gamers, the Nvidia GeForce RTX 3080 Ti should be something ideal to have. As seen in the slide presentations of the GPU, it stands to deliver better performance for games such as "Assassin's Creed Valhalla," "Borderlands 3," "Dirt 5," "Minecraft RTX," "Watch Dogs: Legion" and "Cyberpunk 2077" compared to previous version. So the real issue right now is availability.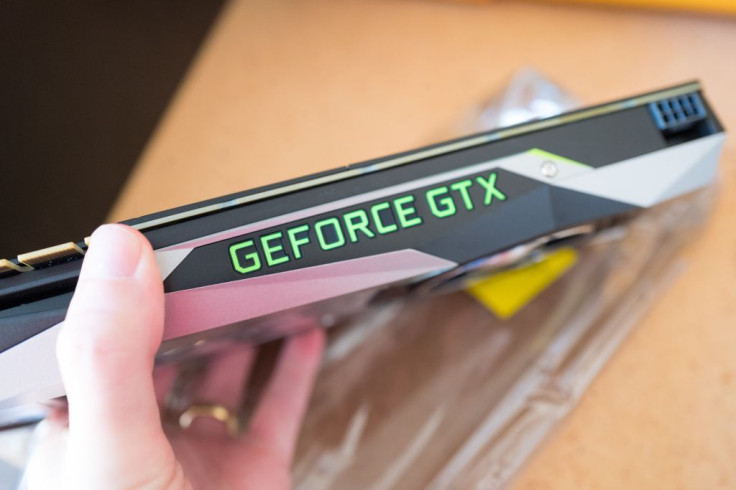 © 2023 Latin Times. All rights reserved. Do not reproduce without permission.