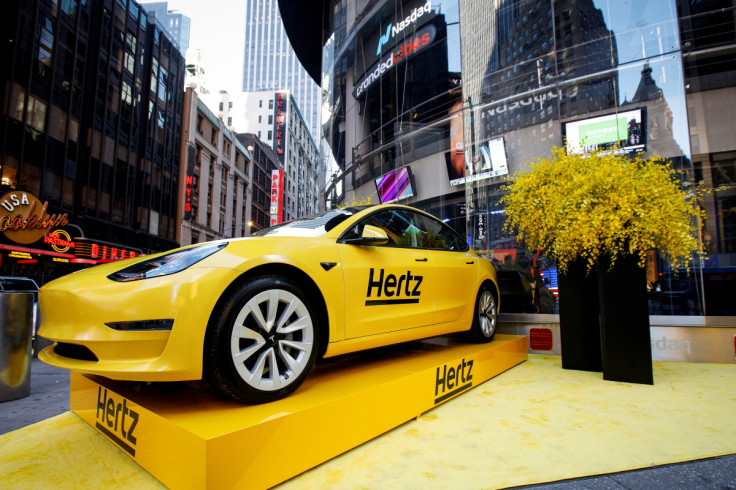 New York City and car rental company Hertz have entered into a public-private partnership as part of Hertz's national initiative 'Hertz Electrifies.' with the goal of accelerating the transition to electric vehicles, while creating economic opportunity and environmental benefits for communities.
Hertz intends to create 100 new jobs, donate five electric vehicles (EV) to automotive technical schools run by the New York City Department of Education (DOE), and add up to 1,700 electric vehicles to its New York City fleet.
Hertz is partnering with and donating electric vehicles to A-Tech High School in Brooklyn, Thomas Edison Career and Technical Education High School in Queens, Alfred E. Smith Career and Technical Education High School in the Bronx, and Ralph R. McKee Career and Technical Education High School in Staten Island. Hertz will provide electric vehicle operations training and materials for instructors, host students to observe job and career pathways at local Hertz locations, and more.
"New York City is in the driver's seat as we accelerate towards our clean, green, electric future, and public-private partnerships, like what we're announcing today with Hertz, will help us get there because to successfully transition New York City to electric vehicles and properly fight climate change," said Mayor Adams.
A National Council of La Raza report states that green jobs are particularly attractive to Latinos – a national poll found that 87% of Latinos surveyed said they would prefer to work in a clean energy industry than at a fossil fuel company or an oil refinery, assuming equal wages and benefits.
Hispanic/Latino workers represent nearly 17 percent of the clean energy workforce. Among the most prevalent occupations in the clean energy sector —building efficiency insulation workers and construction laborers — Latino workers already hold 25.7 percent and 31.5 percent of those jobs, respectively.
Hispanics/Latinos are most prevalent in the renewable energy sector, holding about 18 percent of the sector's total jobs, which include all wind and solar energy jobs. Hispanic and Latino worker representation is lowest in the clean fuels sector, accounting for just 12 percent of the workforce, according to a report by E2. In Los Angeles, Latino workers occupy 43 percent of all green jobs, compared to 39 percent of total jobs in the region.
"Our green economy is the future of New York City's workforce," said New York City Councilmember Amanda Farías.
New York City continues to be committed to cutting transportation emissions in half by 2030 and achieving net-zero transportation emissions by 2050, with the addition of electric vehicles as a major component towards the PlaNYC Getting Sustainability Done action plan.
© 2023 Latin Times. All rights reserved. Do not reproduce without permission.