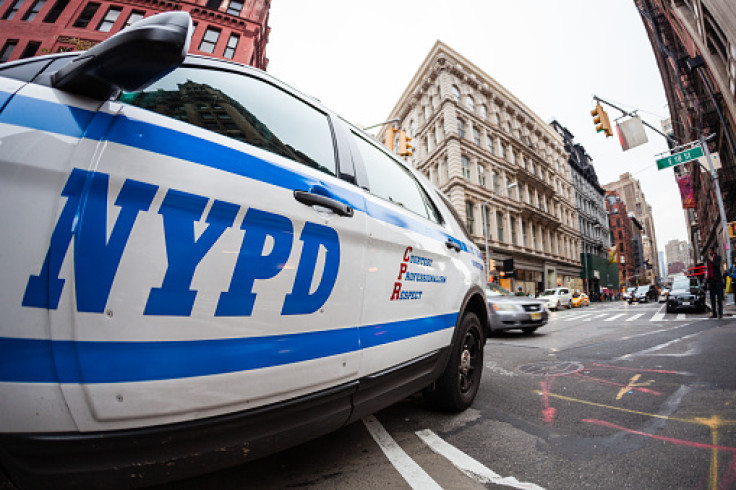 Notorious former police officer Michael Dowd, known for his extensive corruption, has been prohibited from entering police headquarters after a daring incident where he took a selfie inside the NYPD's nerve center in lower Manhattan and posted it on Instagram.
Signs featuring Dowd's image have been displayed at security booths near the public entrance of One Police Plaza, as evidenced by photos obtained by The Post.
"Terminated from the NYPD and convicted Felon," reads one of the notices. "If he attempts to gain access to [headquarters], MUST STOP DO NO ALLOW ENTRY."
Dowd's career as a police officer in Brooklyn during the late 1980s and early '90s came to an end when he was fired and subsequently convicted for extorting drug dealers, stealing their merchandise, and selling it himself.
He served a prison sentence of 12 years, but it appears that the NYPD has not fully forgiven him.
The signs, featuring Dowd's image and accompanied by the handwritten instruction "Do not remove from booth," likely emerged as a result of his unexpected visit to the Shield Unit on Apr. 14, located on the second floor of police headquarters.
Dowd, whose illicit activities were depicted in the 2014 documentary "The Seven Five," took a photo of himself on that day and shared it on Instagram with a sarcastic caption.
"At @1policeplaza finally getting my exit photo," Dowd wrote. "#NYPD #thesevenfive."
"I'm a funny guy," Dowd told The Post at the time. "I have a sense of humor. I was poking fun at myself. Had I done the right thing I would have been able to honorably take a pension."
According to Dowd, he claimed to be accompanying a retired police officer who required a new identification, New York Post reported.
He mentioned that the police officers stationed at the entrances didn't hesitate to grant him access. However, not everyone found Dowd's actions amusing.
"It's a bad look for the police department," said a retired cop who worked during Dowd's tenure.
"One of the most corrupt cops you've had taking pictures and making jokes," the cop said. "They should investigate who let him in there."
After the incident, a police source revealed that Police Commissioner Keechant Sewell instructed a review of the procedure for granting access to guests of retirees.
The new signs also banned Theodore Hanlon, a retired NYPD sergeant who is "known to fraternize with convicted felon Michael Dowd."
© 2023 Latin Times. All rights reserved. Do not reproduce without permission.