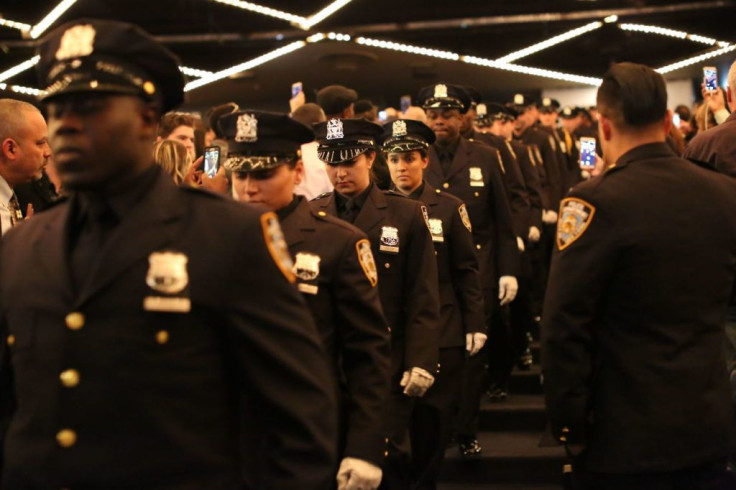 The New York City Police Department graduated 524 new police officers. A group of 177 (33%) come from several Latin American and Caribbean countries, of which 27 (15.25%) are Dominicans; Making them the majority of graduates of the same country among the Latino community. New York has a little more than two thousand Dominican police officers in general.
In this class, 44% are white, 10% are African American, and the remaining 13% belong to other races. A total of 22 languages ​​are spoken throughout the group. Spanish is spoken by 107 uniformed men.
NYPD News reported that the December 2016 graduating class included officers from over 39 different countries who speak 53 different languages.
The new recruits will spend the next six months training in neighborhood police, de-escalation, communication skills, criminal law and security tactics. Everyone will have access to high-end technology, as well as education and tactical knowledge to enhance their ability to protect all New Yorkers. Also, the Police Academy will provide them with active training of shooters and anti-terrorist tactics.
The 32-acre campus, located in College Point, Queens, and operated by the NYPD Training Bureau, opened its doors in 2014, consolidating the old Police Academy in Manhattan and existing training facilities throughout the city into one central location.
The 750,000-square-foot facility has nearly three times the amount of useable space as the old academy and features modern classrooms, a gymnasium and indoor track, and a tactical village that emphasizes hands-on scenario-based training. Mock-environment training rooms include a precinct station house, multi-family residence, grocery store, restaurant, park, court room, bank, and a subway car and platform.
Police commissioner, James O'Neill highlighted the bravery of the new police, emphasizing the murder of the Dominican agent, Miosotis Familia. During the act, O'Neill acknowledged the dangers of police work and the uncertainty of being a policeman, but told recruits that "they have made the right decision by joining the uniformed."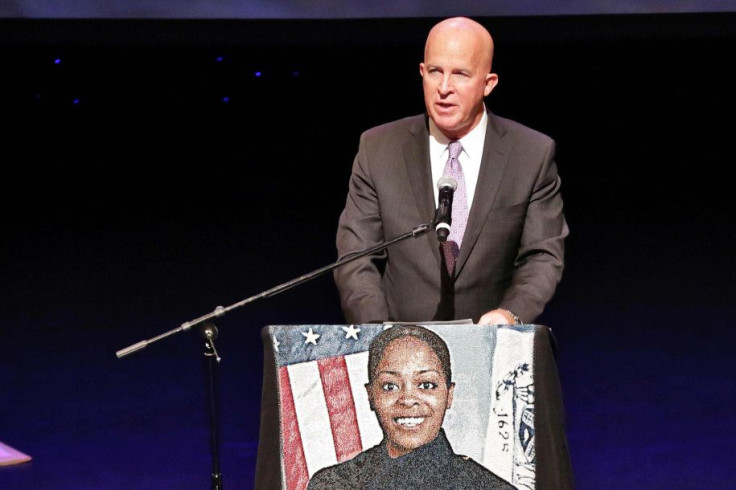 "You'll have days when your pride in this department and in yourselves and in your colleagues will lift you up like nothing else. But you'll also have truly terrible days, days like we had yesterday when pain and grief push you down to a point where you're not sure if you can get back up," said Police Commissioner James P. O'Neill.
"But you will get back up. You'll get back up because the work of Police Officer Miosotis Familia is not finished. You'll get back up because it's our job to finish it," he continued.
NYPD Officer Miosotis Familia was shot and killed in the Bronx on July 5. During her funeral, O'Neill said the shooter was a "coward." The 48-year-old Familia was assassinated by a lone gunman who fired whe she was in the passenger seat of an NYPD mobile command unit parked at E. 183rd St. and Creston Ave. in Fordham Heights.
"Some people say, 'That's their job. That's what cops signed up for,'" said the commissioner according to NY Daily News. "Well, let me tell you something. Not one of us ever agreed to be murdered in an act of indefensible hate.
© 2023 Latin Times. All rights reserved. Do not reproduce without permission.