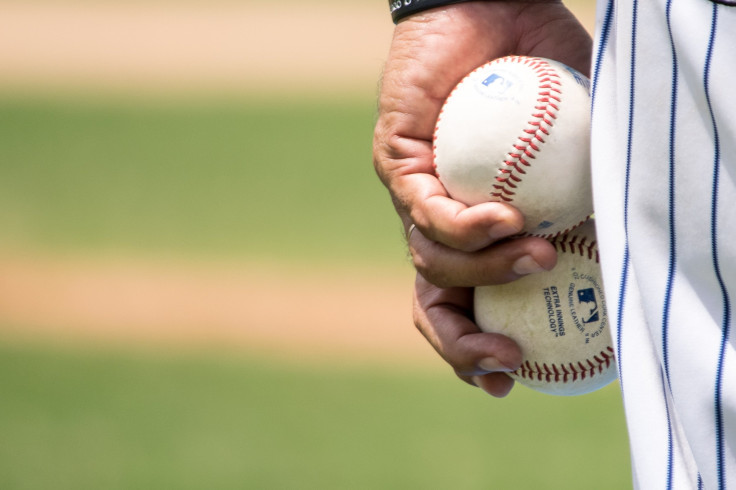 The Oakland Athletics have traded catcher Sean Murphy to the Atlanta Braves in a three-team trade involving the Milwaukee Brewers. Atlanta dealt All-Star catcher William Contreras to Milwaukee while Oakland receives catcher Manny Pina, starting pitchers Kyle Muller, Freddy Tarnok, Royber Salinas, and outfielder Esteury Ruiz. Milwaukee also acquired relief pitchers Joel Payamps and Justin Yeager.
Murphy will share catching duties with All-Star Travis d'Arnaud. Both will split time as the Atlanta backstop and designated hitter just as Contreras did a season ago. Murphy had a solid season for Oakland as he batted .250/.332/.426 with 18 home runs and 66 RBIs over 148 games last year. Murphy will be joining his former Oakland teammate Matt Olson after Olson signed a eight-year, $168 million contract with Atlanta last offseason.
Contreras will head to the Brewers after an All-Star season with Atlanta. The 24-year-old hit .278/.354/.506 with 20 homers and 45 RBIs in 97 games. He'll be in the same division as his older brother, Willson, who became a St. Louis Cardinal earlier this offseason.
Pina appeared in only five games with Atlanta last season before a wrist injury ended his season. He's a career .243/.313/.409 hitter with 42 home runs and 148 RBIs.
Muller and Tarnok were Atlanta's No. 1 and No. 6 overall prospects who made their big league debuts in 2021 and 2022. Muller spent last year in Triple-A where he posted a 3.41 ERA and 159 strikeouts in 23 games. Tarnok spilt time in Double-A, Triple-A, and the majors where he recorded 124 strikeouts in 25 games along with a 4.05 ERA.
Salinas was ranked as the Braves' No. 18 prospect and spent 2022 in Low-A and High-A. The 21-year-old averaged 14 strikeouts per nine innings and posted a 3.55 ERA.
Ruiz spent the majority of his 2022 season in Triple-A with the Brewers and Padres where he slashed .322/.429/.468 with 7 home runs, 28 RBIs, and 34 stolen bases in 65 games. In the big leagues, Ruiz went 6-for-36 in 17 games.
Yeager played in High-A and Low-A where he had a 3.10 ERA and a 1.17 WHIP. Payamps spent time in majors with the A's and the Royals last season. He posted a 3.23 ERA, with 41 strikeouts in 55.2 innings.
© 2023 Latin Times. All rights reserved. Do not reproduce without permission.