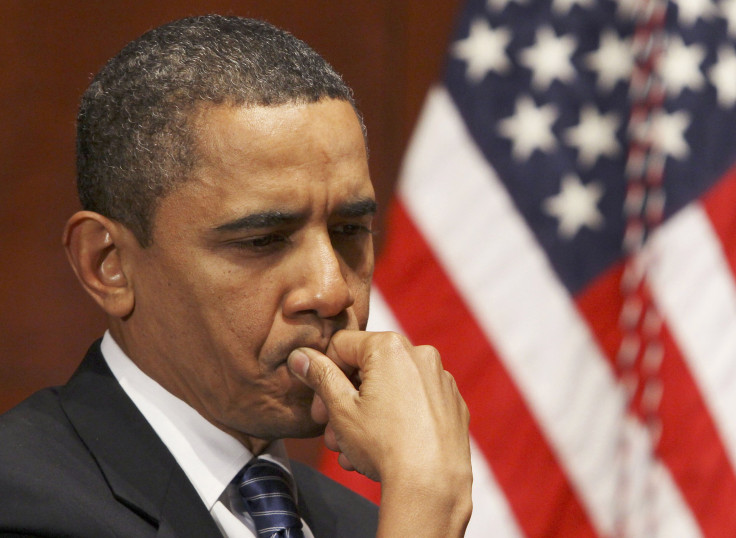 El Universal reports that at a news conference coming at the close of the "Three Amigos" summit of North American leaders in Toluca, Mexico on Wednesday, President Barack Obama denounced the "unacceptable violence" against opposition protestors in Venezuela and Ukraine. Obama added that the government of Venezuelan President Nicolás Maduro should stop "trying to distract from its own failings by making up false accusations against diplomats from the United States" and address the "legitimate grievances" of the opposition, as well as free the dozens of protestors detained during demonstrations.
The president said his comments were made with the support of the Organization of American States (OAS), an inter-American economic bloc which Venezuela left in 2012 under late president Hugo Chávez, who spearheaded the formation of the Community of Latin American and Caribbean States (CELAC), which excluded the US and Canada. The Venezuelan government appeared to thumb its nose at the idea that it pay heed to pressure from the OAS in its response on Thursday, saying that Obama's comments represented a "new and crude interference in the internal affairs" of the country.
It added that it "strongly repudiates" comments based on what it called "false information and baseless claims" and accused the United States of "continuing to attack a free and sovereign Latin American and Caribbean country, whose politics…are the result of the democratically expressed popular will". It went on to repeat its accusations of financing and encouraging "opposition leaders who promote violence" – an accusation which had earlier been behind the Venezuelan government's decision to boot three US consular officials from the country.
© 2023 Latin Times. All rights reserved. Do not reproduce without permission.